Scream for Queer Art!
September 12, 2019 @ 6:00 pm

-

10:00 pm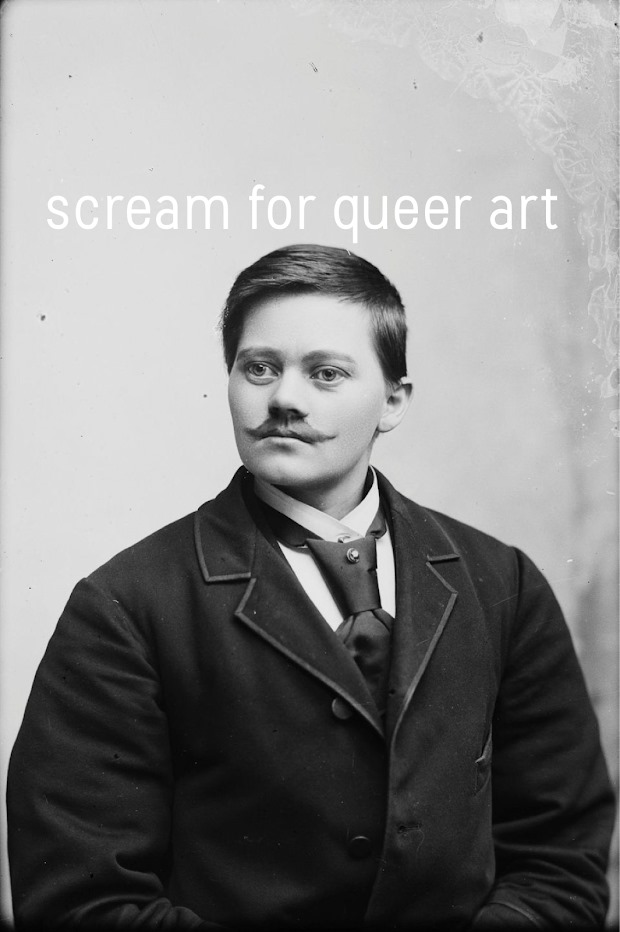 A pop-up gallery/market hosted at Scream Salon for Capitol Hill Art Walk. Featuring an eclectic array of artwork and hand-crafted wares by local queer folx.
Complimentary refreshments. All ages welcome.
Bring cash. CASH IS QUEEN.
▲ ▲ ▲ ▲ ▲ ▲ ▲ ▲ ▲ ▲ ▲ ▲ ▲ ▲ ▲ ▲ ▲ ▲ ▲ ▲
https://www.etsy.com/shop/IMMACULATEOBSCURITY/
Instagram @immaculate_obscurity
IMMACULATE OBSCURITY offers original handmade prints, acrylic transfers, repro prints of film icons, directors, musicians, and other damn fine weirdos, VHS box art and memorabilia, tarot, punk lyrics and things left unsaid. Wearable or throw it in a frame. Sew the things on your things. Other toner smudged surprises TBA.
INFERNO CREATIONS creates handmade tributes to a wide variety of geeky fandoms that you can pick up in the form of magnet sets, head hunter art collection, terrariums & more. This radical queer femme filipinx artist also creates local markets in seattle for other LGBTQIA & BIPOC artists to show their work.
JESSICA is a Queer, witchy, disabled creator who loves all things odd and whimsical. Originally from the Gulf Coast of Florida, the Ocean is a big influencer on her style and the subjects she paints. www.ravenmaddesigns.com/gallery
KRISTIN HILL is a weirdo bi kid born and raised in Utah who somehow made it up to Seattle. They make bizarre illustrations and lapel pins for fellow edgy kids. www.kirstinjhill.art
LAURA BISHOP is a practicing artist based out of Seattle. She enjoys the playfulness in various mediums, and frequently expands her concepts and style in her works with wood, oil paint, clay, ink, fiber arts, graphic design, and illustration. Her cyclops series came about after a flood in her art studio. All of her sketchbooks from over the years were completely ruined, so instead of throwing them out, she dried them and ground the paper down into a powder and reconstituted it into a dense clay. All of her creatures are made from these remnants allowing her thoughts, creative ideas, and progress over time to continue with a new life and form intended to be shared with as many people as possible.
SPENCER MCAFEE-GUNDRUM is a young poet and artist from Milwaukee, WI. Their art is gay as fuk and their poetry queers topics like childhood, love, sex, romance, religion, history, and family. At this event, Spencer will be selling two new art/poetry zines and several collages made from vintage gay porn mags. Find Spencer's best work at spencermg.com.
From the back bar of Tokyo's burlesques parlors to ringside at every wrestling promotion on the west coast! One man with a full frame camera is there! It's WEST SMITH! With a unique abrasive style West's photography focus on the intense, the colorful and the straight up WEIRD and is almost guaranteed to raise a few eyebrows!
Cover photo: Marie Høeg.
Related Events