Scream for Queer Art!
November 14, 2019 @ 6:00 pm

-

10:00 pm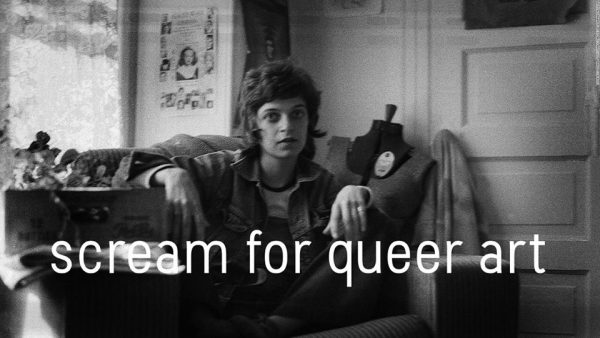 A pop-up gallery/market hosted at Scream Salon for Capitol Hill Art Walk. Featuring an eclectic array of artwork and hand-crafted wares by local queer folx.
Complimentary refreshments. All ages welcome.
Bring cash. CASH IS QUEEN.
▲ ▲ ▲ ▲ ▲ ▲ ▲ ▲ ▲ ▲ ▲ ▲ ▲ ▲ ▲ ▲ ▲ ▲ ▲ ▲
Amelia is a tender making human with a proclivity for pastel and magic. They enjoy creating surreal mixed media pieces as well as zines, pins, stickers, and other small handmade treasures. http://ameliafawnart.etsy.com
Angela Michaelina has produced two-dimensional artwork since a young age. She is an artist who lives in Burien, Washington, but grew up in Cumberland, Maryland. Using a variety of media, her will to create and learn is what drives her as an artist. She creates on her own time and as a member of the Path with Art community. Angela Michaelina has had artwork in Path with Art's Unpacking Homelessness exhibition. You can discover her artwork at her website at https://angelamichaelina.wixsite.com/artistry/ and Instagram profile @angelamichaelinaartistry. She has original pieces of art for sale at https://angelamichaelina.storenvy.com
Ashley is a Seattle based queer artist who shares her work through her growing Ritual Artist platform. She works with large scale acrylic and mixed medium paintings, and draws inspiration from spirituality, social issues and trauma. Ashley also offers tarot readings and enjoys creating an inclusive space to share the stories behind her cards. www.theritualartist.com
El is a self-taught queer artist who has lived in the Seattle area her entire life. She primarily utilizes digital mediums for creating meaningful art pieces reflecting her perspective and vision. Her style incorporates muted tones, texture, and value. Spending hours upon hours cooped up in her room or at a local coffee shop, she dedicates most of her time into creating and using her art as her primary voice. Much of her art is inspired by queer love, highlighting social justice topics and influential lgbtq+ folx through history. www.digitelart.com + instagram.com/digitel.art/
elizabeth maria ortega is printmaker. They use the medium of linoleum carving and printing. Each of her pieces are hand drawn, carved and printed. Each print is an ode to the wisdom of the land, plants, creatures and spirit. Their work serves as a reminder to listen. To listen and be mindful of where you come from: who your ancestors are, what's around you, who's around you and to look beyond yourself to see your place in a greater cosmic order. The creativity that inspires her work is cultivated from a deep admiration of the interconnectedness of all things. https://www.etsy.com/shop/elizabethmariaortega
Morgan G Robles (they/he) is a fine artist and illustrator of the darker variety. Their work navigates personal experiences with mental health, grief and trauma, cycles of life and death, gender identity, and left hand path spirituality. They work in ink and oil paintings, and often utilizes animals, mythology and nature in the themes of their work. www.instagram.com/mxmorggo
Stevie has been making jewelry for over a decade now, but it wasn't until they started sourcing almost all of their materials through nature including bones and crystals collected on their travels and throughout the pnw that they really got into jewelry making. Groundglitter jewelry locally made and ethically sourced in the Pacific Northwest. They use refurbished material made with love and sourced from adventure. www.etsy.com/shop/groundglitter
Cover photo: Donna Gottschalk.
Related Events