Seattle Climate Strike
September 20, 2019 @ 9:00 am

-

5:00 pm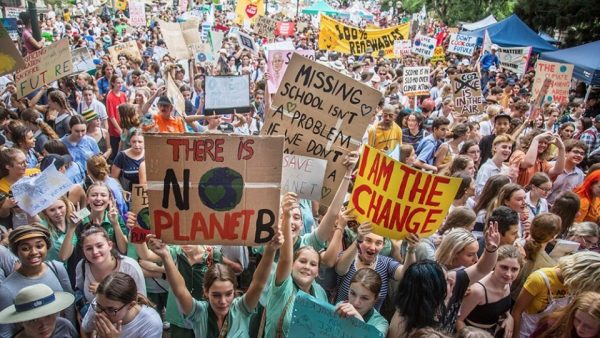 Youth around the world have been striking for their right to a healthy future, and they are calling on all of us to join them. That's why on Sept. 20, we will be walking out of our schools, workplaces and homes to join millions of people around the world demanding climate justice and an end to the age of fossil fuels.
The Global Climate Strike is shaping up to be the largest climate mobilization in history. It kicks off a week of global action that will use art, music, stories and nonviolent direct action to disrupt business-as-usual and create the climate justice future we need.
Please join us for a peaceful & powerful youth-centered mobilization. We are a broad coalition of youth leaders and adult allies all across the Seattle area, and we are demanding climate action at scale with the crisis: no new fossil fuel projects, just and equitable climate solutions to transition to 100% renewable energy, and holding those most responsible for the climate crisis accountable.
🔅Program and more detailed logistics coming soon!🔅
Check comments and for full week info and updates – https://www.washingtonclimateweek.org
Bring:
– Snacks / Water / Sun or rain protection
– Signs or materials for signs (we will have some supplies)
– Bus fare / Important phone numbers
– Extra phone battery if you have it
– Light colored T-shirts or other non-ribbed, natural fiber clothing (t-shirt fabric is best) to print on!
– Ukuleles and percussion instruments if you have them!
– Excitement to meet new friends and talk about what comes next!
– Route map
Note Hashtags! (check back for updates)
– #strikewithus
– #schoolstrike4climate
Phase One: Climate Justice Fest
Time: 9am – 12:30pm
Location: Cal Anderson Park
Everyone can be an activist! Come to learn, engage, and form real connections to many of the organizations involved with the climate crisis in the Seattle region. We will take over the park with each partner organization in the coalition bringing their skills and voices and contributing in ways that help them shine, and help you learn about their crucial work and powerful stories. This is not a tabling event but actually an interactive, playful, festival learning environment with trainings, games, music, art, street theater demos, teach-ins, climate scientists and physicians, and lots of chances to connect with the movement in ways that activate and excite you.
Phase Two: March to City Hall, Rally
Time: 12:30pm-3 pm
Route: Cal Anderson Park to City Hall, with the Link as an accessibility option
March with us as we join in coalition to rally at the largest seat of power in our region: City Hall. This central rallying location is also a place to converge with other marchers from across the City of Seattle to raise our voices for meaningful action in the face of the climate crisis.
*For Amazon Employees, workers at all tech companies, and workers in downtown Seattle* —
Alternate Phase One:
Time: 11:30am – 1pm
Location: The Spheres (7th Ave & Lenora St), and then march to City Hall
If you can't make it to Cal Anderson to join the youth-led Fest… Amazon Employees for Climate Justice invites you to join them downtown and march together to the City Hall rally.
11:30 – 1pm Amazon employees will gather at The Spheres (7th Ave & Lenora St) for a climate event; join us! From there, we'll march to City Hall to meet up with the youth and community groups marching from Cal Anderson. We'll join together for the afternoon rally.
Related Events