Seattle Gaymers "No Pieces" Gayme Night
April 27, 2017 @ 6:30 pm

-

9:30 pm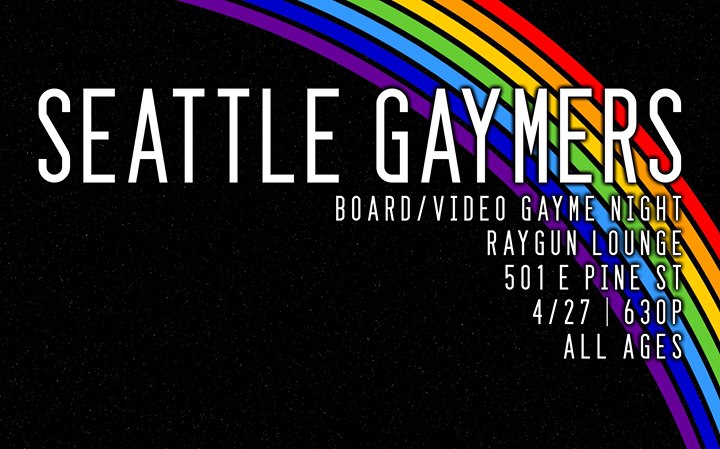 It's Fourth Thursday, and that means Seattle Gaymers gets to gayme!
Raygun Lounge has once again invited us to fill their tables with games and fill our glasses with ales, so mark your calendars and plan to spend a few hours with us!
For this month we're trying a new trick – themes! We've opted for the theme "No Pieces", putting an emphasis on games that involve no dice, no figurines, just cards. Hopefully you find a new game you never would've known you love! You are of course welcome to play whatever game you like – the theme is an encouragement, not a requirement!
First time? Don't be shy! Board games provide the tricky issue of being difficult to add new players in the middle of most games, but feel free to grab a seat and observe while you wait! We strive to make sure everyone has a good time.
Come on out and fall in love with a new board gayme or twelve!
Hope to see you all there. 💖
~~~~~~~~~~
We're still seeking a more permanent event host to take over running gayme nights. If you're interested, please speak to me.
We're always seeking feedback and ideas on how to make our events better. Please send feedback to https://goo.gl/forms/P4rS6APDihQ2jm0V2 with the choice of named or anonymous.
~~~~~~~~~~~
Event is all ages!
Beer, wine, and cider available with valid ID.
Food is available for purchase.
Please no outside food or drinks.
(Visited 1 times, 1 visits today)