ShadowDance – Seattle Temple
November 16, 2019 @ 7:30 pm

-

9:30 pm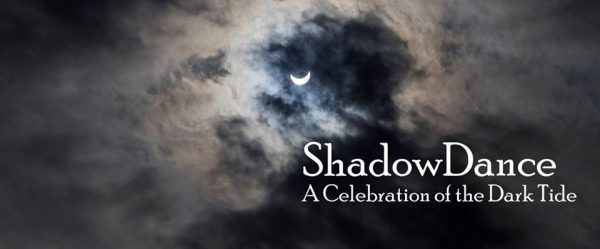 ——————————————————-
THE BASICS
——————————————————-
ShadowDance – A Celebration of the Dark Tide
7:30pm – 9:30pm
Requested Donation: $20 (no-one will be turned away for lack of funds)
Open to all LGBTQ people 18 and over.
——————————————————-
——————————————————-
DESCRIPTION
——————————————————-
Join us as we honor the Queer Divinity known as the Mystic, who unviels the starry sky and reveals the serpentine paths to Gnosis.
Through the course of our celebration we will assert our place in this world as Queer people, magical and fierce and strong. We will meet the Divine and receive Their gift. We will journey through the Labyrinth together and embrace that which lies in its center.
Come, and allow us to introduce you to our queer deities, spirits, and spiritual landscape. Find community in a space devoted to queer power and spiritual exploration.
——————————————————-
——————————————————-
DETAILS
——————————————————-
Ritual should start promptly at 7:30, and latecomers will not be admitted. Ritual is expected to last between 60 and 90 minutes. Chairs will be available for use during ritual, and the space is wheelchair accessible.
We will end the evening with a potluck feast! If you're able, please bring a dish to share in community. Be prepared to indicate whether the dish is Vegan (no animal products like meat, milk, eggs and / or cheese within the dish), Vegetarian (milk, cheese, and / or egg within in the dish, but no meat), or if it contains Meat.
Regarding donations: Truly, no one will be turned away or bothered due to lack of funds. If you are able, please consider a donation. Space costs and other incidentals add up quite fast, and your donations are what will allow us to continue doing this in the future. We will be able to accept cash or credit donations at the door, or you can always donate online before or after the event.
——————————————————-
Religious Organization
The Fellowship of the Phoenix is a Queer neopagan tradition and non-profit organization serving the unique needs of our LGBTQ community.
Related Events