SIFF 2019: A Tribute to Regina Hall
June 2, 2019 @ 2:00 pm

-

5:00 pm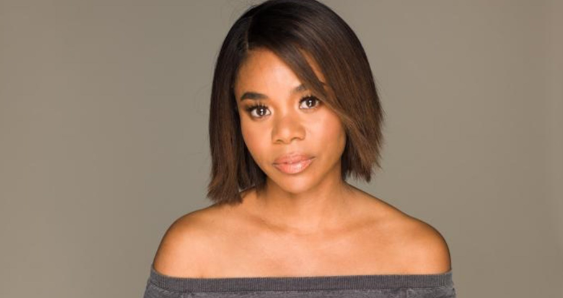 One of America's favorite character actresses, Regina Hall has found much of her success in the most difficult of onscreen endeavors—making people laugh. An actor, activist, spokesperson, and journalist, her body of work is as broad as it is deep in a career that spans nearly three decades. From her career-launching performance in the Scary Movie franchise to her recent dramatic work in such films as Support the Girls and The Hate U Give, her versatility and commitment as an actress is renowned and cherished by all who collaborate with her.
"It's time we pulled Regina Hall's name out of the 'underrated' basket because her moment has finally arrived."—BuzzFeed News
EVENT SCHEDULE
2:00 PM – Event begins
2:15 PM – Presentation of 2019 Seattle International Film Festival Award for Outstanding Achievement in Cinema to Regina Hall
2:20 PM – Conversation with Regina Hall about her life and career, moderated by editor Jacqueline Coley from Rotten Tomatoes
3:00 PM – Intermission
3:15 PM – Screening of Support the Girls, introduced by Regina Hall
"What you never fail to believe at any moment of Support the Girls is that what keeps Hall going is a warm heart in a cold, cold world."—The Stranger
VIP EXPERIENCE
Get the full VIP experience! Enjoy an exclusive reception with Regina Hall before the film on Sunday, June 2, 11:30 AM – 1:30 PM. Brunch bites and beverages provided. 21+
Regina Lee Hall was born in Washington, D.C. to Ruby and Odie Hall, a teacher and a contractor. Though she initially expressed interest in becoming a nun-a desire she'd come back to later in life-she learned that she loved the written word, receiving her bachelor's degree in English at Fordham University and a master's degree in journalism at New York University. "Journalism seemed like something powerful," she said in an interview with website The Shadow League. "I thought most people believe what they read, so the power of someone holding a pen in our culture, especially, was tremendous." Tragedy struck during her first semester of graduate school when her father passed away after suffering a major stroke. At this point, she had begun taking acting classes and found herself at a crossroads.
Her focus switched full-time to her performing career. After booking gigs on the soap opera "Loving" and police dramas "NYPD Blue" and "New York Undercover," she headed to Los Angeles to shoot the Malcolm D. Lee ensemble romantic dramedy The Best Man (1999), opposite Taye Diggs, Nia Long, Morris Chestnut, Sanaa Lathan, and Terrence Howard. Though not the film's biggest role, her dedicated performance as Candace "Candy" Sparks made a huge impact, and she would reprise her role 14 years later in The Best Man Holiday. She worked with Sanaa Lathan twice more over the next year, appearing in the beloved sports romance Love & Basketball and the HBO adaptation of Terry McMillan's novel "Disappearing Acts," both directed by Gina Prince-Bythewood.
Though she has made a name for herself in comedy, Regina is humble about her skills, saying she considers herself more as a character actress who makes strong choices regardless of drama. "When I came to Los Angeles," she told the Los Angeles Times, "I wasn't that good at punchlines. But I do love to create a character." That ability served her well in Keenan Ivory Wayans' Scary Movie (2000), a horror spoof that went on to gross nearly $300 million worldwide. With the character of brassy, hyperactive Brenda Meeks, Regina stood out against a stacked cast-the film launched Anna Faris' career, as an example-and came back for three of the franchise's four sequels. "As a black woman, it is so wonderful to be a part of this," she told Blackfilm. "To be a part of a franchise that millions of people see and has a built-in audience, but that you were a part of from the beginning. It's great because it's not that common."
As her career rose-including a two-year stint on the hit David E. Kelley legal comedy "Ally McBeal" (for which she received an NAACP Image Award nomination), a starring role on the Dick Wolf-produced "Law & Order: Los Angeles," and third billing in the Jamie Foxx/Gerard Butler thriller Law Abiding Citizen-she appeared opposite Kevin Hart in Think Like a Man (2012), the movie adaptation of Steve Harvey's comedic nonfiction treatise on relationships. The chemistry between Regina and Kevin was electric, which they would return to thrice more with that film's sequel, the remake of About Last Night, and the BET reality television parody "Real Husbands of Hollywood."
Regina's recent work has been her most notable. 2017's Girls Trip saw her join Queen Latifah, Jada Pinkett Smith, and breakout star Tiffany Haddish in the raucous, blockbuster comedy about four best friends who reunite at the Essence Music Festival in New Orleans. Next up was Andrew Bujalski's 2018 indie hit Support the Girls, where she played the general manager of a struggling, Texas-based "breastaurant"; her no-nonsense, lived-in performance would earn her an Independent Spirit Award nomination and the New York Film Critics Circle Award for Best Actress, the first African-American actress to ever win the prize. And with The Hate U Give, the film adaptation of Angie Thomas' best-selling novel, Regina did remarkable, grounded work as the mother of a burgeoning #blacklivesmatter activist. She can be seen in the film Little, which she also executive-produced, on the Showtime Wall Street comedy "Black Monday," executive-produced by Seth Rogen and Evan Goldberg, and the upcoming Warner Bros film Shaft opposite Samuel L. Jackson.
When not acting, Regina dedicates her time to The Solutions Project, an organization that is at the forefront of making clean and renewable energy available and accessible to everyone.
Selected Filmography
The Best Man (1999); Love & Basketball (2000); "Disappearing Acts" (2000); Scary Movie (2000); Scary Movie 2(2001); "Ally McBeal" (2001-2002); Malibu's Most Wanted (2003); Scary Movie 3 (2003); King's Ransom (2005); The Honeymooners (2005); Scary Movie 4 (2006); Law Abiding Citizen (2009); "Law & Order: Los Angeles" (2010-2011); Death at a Funeral (2010); Think Like a Man (2012); The Best Man Holiday (2013); About Last Night (2014); Think Like a Man Too (2014); "Real Husbands of Hollywood" (2014-2015); People Places Things (2015); Vacation (2015); Barbershop: The Next Cut (2016); When the Bough Breaks (2016); "Grandfathered" (2016); "Blackish" (2016-2017); "Insecure" (2017); Girls Trip (2017); Support the Girls (2018); The Hate U Give (2018); "Black Monday" (2019-present); Little (2019); Shaft (2019)
Sponsored by Chihuly Studios
(Visited 1 times, 1 visits today)
Related Events