STR8 FACE: Stretch Hummer
February 23, 2017 @ 7:00 pm

-

12:00 am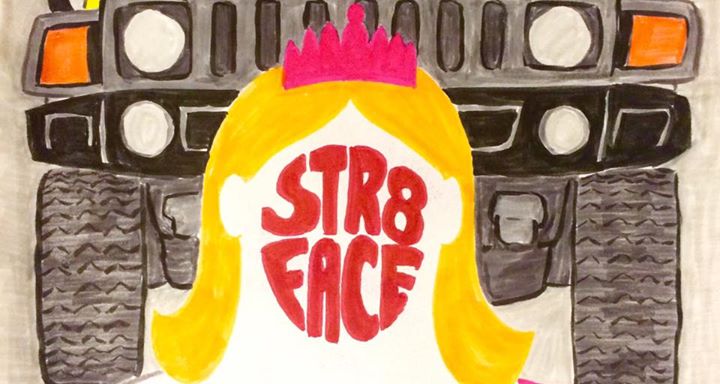 STR8 FACE: STRETCH HUMMER
A Benefit for the Trans Assistance Project
Vermillion Art Gallery & Bar
Doors at 7:00pm
$3-15+ Sliding Scale Cover
21+
STR8 FACE is an event that showcases the fluidity of queerness and our community. Focusing on full-accessibility and supporting local queer artists, this event is mocking heteronormativity and the ideologies that have suppressed and oppressed queers and people of color.
THIS MONTH'S LOOK: Tonight is YOUR night, so you and your 'party bus' are obvi entitled to an experience that let's the club know that the fun and important people have arrived. Throw on your VIP-ready look, and get ready for the *very important party* of ur DREEMZ! #WRISTBANDS! #GUESTLISTS! #BOTTLESERVICE! #BRATS4VIP #FINALLY21 #GNHOE #VIPnP #ONTHELIST
Need a lil' something extra to complete your look? T-shirts & sashes by Shane Genet will be available during the event.
Check out the PlayThey Studios table for info on the project!
IG: @playthey
PERFORMANCES BY:
Da Qween (Live)
https://soundcloud.com/qweenofthots
Jade Dynasty
Kara Phoebe
MUSIC BY:
MMMelt
https://soundcloud.com/mmmelt
BareBacchus
https://soundcloud.com/barebacchus
ARTWORK BY:
Shane Genet
————————————–
The Trans Assistance Project is 'a permanent fund, replenished through donations and grants, that exists to finance legal/ID changes and healthcare for trans folks in need. Because of the enduring nature of the program, we can ensure that recipients' specific needs, which may arise at random times, are met without them having to attempt to raise the money on their own.'
https://www.transassistance.org/
This space is ADA accessible
(Visited 1 times, 1 visits today)