Summer Meal + Fundraiser for Festival:Festival
June 20, 2019 @ 6:00 pm

-

9:00 pm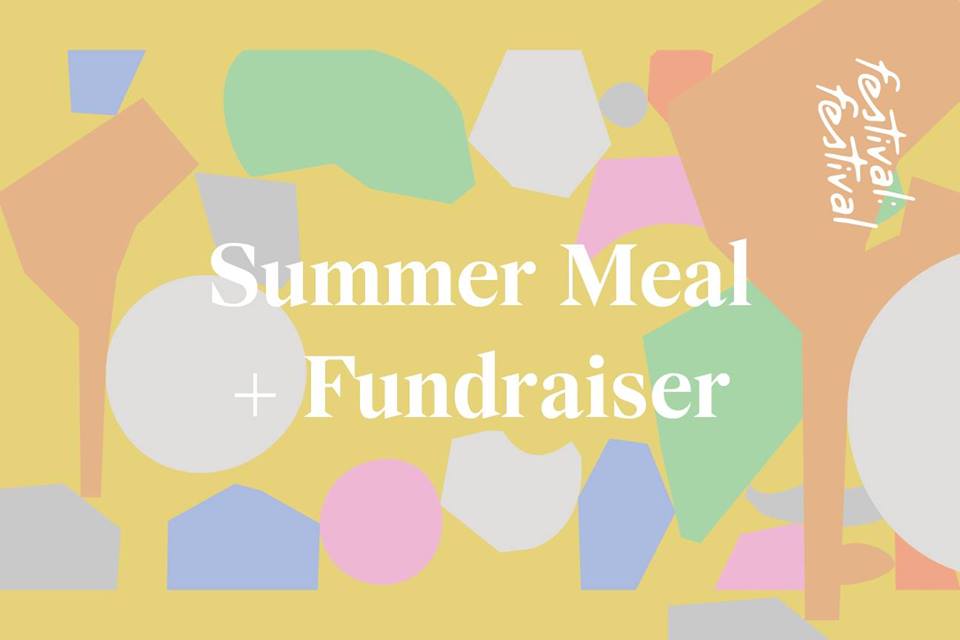 SUMMER MEAL + FUNDRAISER:
A BENEFIT FOR FESTIVAL:FESTIVAL SUPPORTING SEATTLE
ARTISTS & CULTURAL WORKERS
—
WITH:
CHEF TARIK ABDULLAH
SPEAKER SARA PORKALOB
—
FOOD, DRINKS, AND COMMUNITY
THURSDAY, JUNE 20TH, 2019
AT HYENA CULTURE*
211 1st Avenue South
Seattle, WA 98104
—
*Hyena Culture is located on the third floor in a no elevator building
—
SUPPORTER TICKET
$75.00
Drinks + Dinner + Dessert
PATRON TICKET
$150.00
Drinks + Dinner + Dessert
Sponsored Entry of 1 Artist
TICKETS: http://bit.ly/FFSummerMeal
—
6:00 PM
DRINKS & COCKTAIL HOUR
7:00 PM
DINNER + REMARKS
8:00
DESSERT
—
CAN'T MAKE IT TO DINNER?
If you cannot attend our fundraiser, and you still want to donate, you can do it here: http://bit.ly/DonateFF19
Any gift makes a huge impact for the artists and cultural workers we support.
—
OUR MISSION
festival:festival presents and supports artists and cultural workers in Seattle. We remove barriers that separate art experiences into genre-specific programs and we celebrate creative representations of intersectional structures and identities.
OUR VISION
festival:festival excels in investing in artists and cultural workers who have been historically underrepresented due to systemic injustice. We create empowering experiences rooted in artistic rigor through dialogues of joy, resilience, and beauty. We thrive to build a sustainable and accessible arts community.
—
This project is supported by a grant from Seattle Arts & Culture.
festival:festival is powered by Shunpike.
Shunpike is the 501(c)(3) non-profit agency that provides independent arts groups in Washington State with the services, resources, and opportunities they need to forge their own paths to sustainable success.
Related Events