The Cuff Revival w/ Bottom Forty
January 19, 2020 @ 9:00 pm

-

2:00 am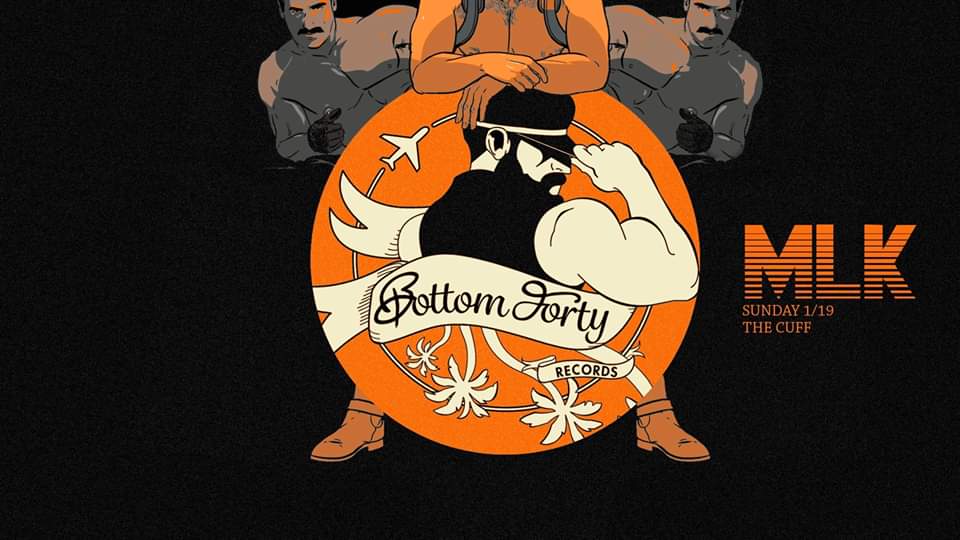 After eight long years we're comin HOME baby, join us back where it all began, at the CUFF! Recently under new ownership it's time to get down and dirty all over again in our favorite dark and šë×ÿ dancefloor. It's a holiday weekend and we're kicking off the new CUFF with you, Sunday, 9pm, be there and look forward to more good things to come..
✌✌✌✌✌✌✌✌✌✌✌✌✌✌✌✌✌✌✌✌
SPECIAL GUEST
JOEY WEBB
+ BOTTOM FORTY
NARK + SAPPHO + HYASYNTH + PAVONE
☯☯☯☯☯☯☯☯☯☯☯☯☯☯☯☯☯☯☯☯☯☯☯
Hosted by KungPowMeow!, Anderson and Antony
GoGo Menz
David Stanley + Guests
~art, environment, lighting and sensory experience provided by Bottom Forty
~Bottom Forty is for everyone, everyone is welcome, communities are bonded over dance, there is zero tolerance for judgement/hate/phobias/harassment, this is our safe space to close our eyes and dance all night and touch souls and butts or
¯\_(ツ)_/¯
SUNDAY MLK WEEKEND
1/19/20
AT THE CUFF COMPLEX
9PM
IN DISCO WE TRUST!
Tea Dance w/ Disco Vinnie from 5-9pm !
Related Events