The Kink Ball @ Olmstead
October 30, 2021 @ 9:00 pm

-

1:00 am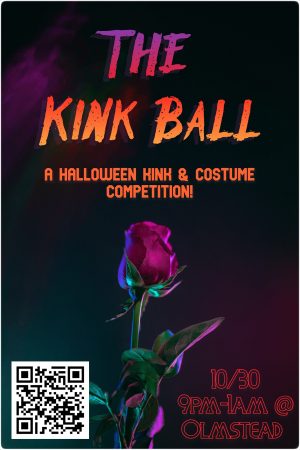 The Flamingo Room @Olmstead Presents:
_-=The Kink Ball=-_
A Halloween Costume & kink competition FOR THE GAWDS HUNNY! Calling all Cosplayers & Kinksters!!! There will be gags, there will be gifts!
What to expect-
A. An Absolutely fabulous local DJ- (ANNOUNCEMENT INCOMING!!!) -spining sexy & spooky tunes 9pm-1am.
B. A Competition judged by your host, Seattle's prince of kink & filth Bobby Higley!
~Catagories for SEXY ca$h prizes~
* Best Humor
* Best Kink
* & Best Costume
C. A hatefree & safe fukin' time! We have a 0 tolerance policy for hate, creeps, or bullsh*T. That includes each & every type you can pretty much imagine. We are consent culture folx, & breaches of consent will be grounds for immediate expulsion from the party. Keep your hands to your damn self trevor….
D. PAY WHAT YOU CAN! Absolutely no one will be turned away because of lack of funds. Entry to The Kink Ball is sliding scale, & will go towards the cash prizes! So please (I'm looking at you Mr 6 figures) pay what you are socially able!
F. Every person at our Ball will be vaccinated, you'll be expected to show proof at the door along with ID. The event it 21+ (sorry bb's one day).
*We hope to be able to allow some day of door entry, but halloween shows fill out fast. We'll post in the event if we're getting close to capacity!*
Related Events