The Living Room with Randy, Dani and J Mase III
February 21, 2020 @ 5:00 pm

-

6:30 pm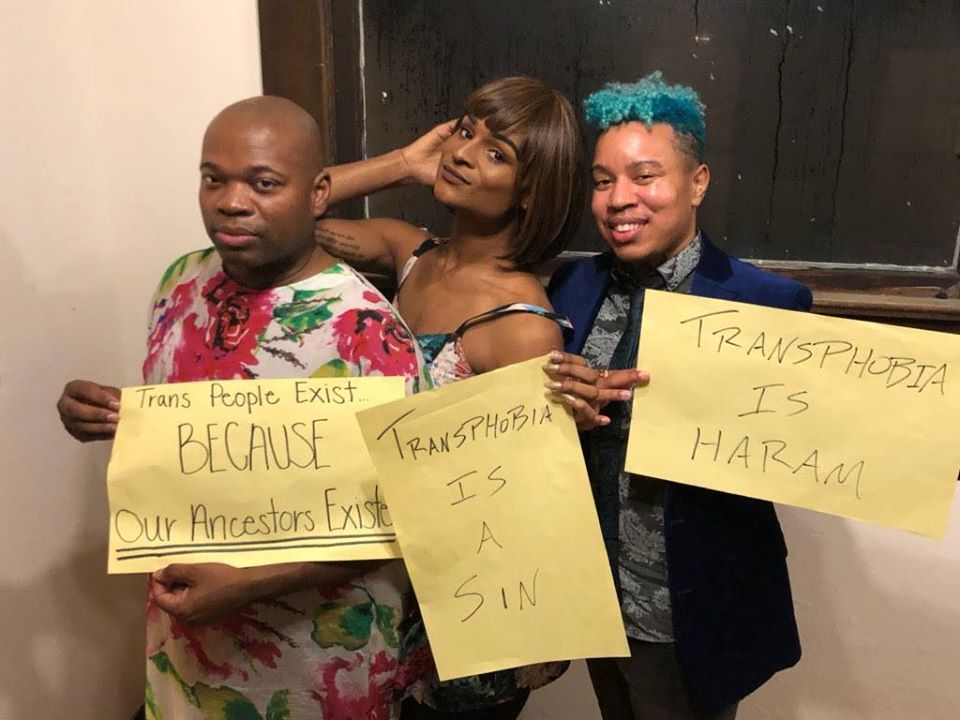 Join Randy Ford, Dani Tirrell and J Mase III for The Living Room with special guest jumatatu m. poe. This event is free and open to the public.
The Living Room is a video/Blog and Talk show created by artists Dani Tirrell, J Mase III and Randy Ford. We will share our views and thoughts on what is going on in our world and the world around us. We hold multiple views that are informed by our Queer, Black, Trans, Gender Non-Conforming and etc lives/experiences.
Randy Ford, is a Seattle-born dancer, choreographer, actor, and activist. She grew up learning choreography in her living room from watching music videos as a child. It wasn't until the age of 17 when performing became a reality.
Dani Tirrell (Seattle, WA) is A Black, Queer choreographer, dancer and movement guide. Dani has guided people in Detroit and Seattle as well as sharing movement practices in other cities in the United States.
J Mase III is a Black/trans/queer poet & educator based in Seattle by way of Philly. As an educator, Mase has worked with community members in the US, UK, and Canada on the needs of LGBTQIA youth in spaces such as K-12 schools, universities, faith communities and restricted care facilities. He is founder of awQward, the first trans and queer people of color talent agency.
The Living Room is sometimes hosted at Wa Na Wari. Wa Na Wari creates space for Black ownership, possibility, and belonging through art, historic preservation, and connection. We are a center for Black art and culture in Seattle's historically redlined Central District neighborhood. Sited in a 5th-generation Black-owned home.
https://www.wanawari.org/
The Living Room is co-produced by Central District Forum for Arts and Ideas. https://www.cdforum.org/
About jumatatu. m poe:
jumatatu m. poe is a choreographer and performer based between Philadelphia and New York City. jumatatu's early exposure to concert dance was through African dance and capoeira performances on California college campuses where jumatatu's parents studied and worked, but jumatatu did not start formal dance training until college with Umfundalai, Kariamu Welsh's contemporary African dance technique. jumatatu's work continues to be influenced by various sources, including recent sociological research of and technical training in J-setting with Donte Beacham.
(Visited 1 times, 1 visits today)
Related Events