Three Days in Standing Rock – A Fundraising Photography Show
November 10, 2016 @ 6:00 pm

-

9:00 pm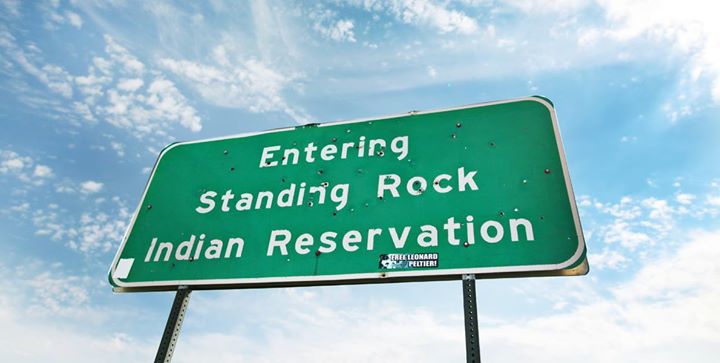 THREE DAYS AT STANDING ROCK: A Fundraising Photography Show for the #NoDAPL Movement in North Dakota
Curated by Kelly O
Featuring Images by Kelly O and Alex Garland
Vermillion Gallery – 1508 11th Ave, Seattle
Opens November, 10th, 2016
(Show runs through 12/3/16)
Press Release:
It started with a video. On September 3rd, 2016, journalist and author Amy Goodman of Democracy Now! documented a horrific scene in North Dakota—dogs with untrained handlers, were set loose and attacked peaceful protestors who were protecting sacred tribal burial sites from bulldozers belonging to the Dakota Access oil pipeline. DOGS. Biting human beings and horses. I couldn't believe my eyes. How can this happen? What could I do? Being a photographer, I could immediately see the importance of this footage. Predictably, the Dakota Access pipeline, and their private security company, released a statement after the incident that included: "It is unfortunate that what has been portrayed as a peaceful protest by the opponents of the pipeline has now turned to violence and intimidation by a group of criminals and activists." There were certainly criminals in that video, and wasn't the Native Americans.
So what could I do? I saw on Facebook that photojournalist Alex Garland, who's work I very much admire, and who I see at every human rights protest in Seattle, ALWAYS, was planning a trip to the Standing Rock Sioux Reservation. He had also watched Goodman's video. Could our media skills as photographers possibly help this growing movement of people trying to protect their basic rights to clean drinking water? We hoped it could. National media outlets seemed to be ignoring the #NoDAPL movement. Could we help?
On September 19th, with a rented mini-van and some donated food and clothing, we set out with our cameras. While nothing as violent as the incidents on September 3rd took place, we were grateful for this opportunity to stand, even for a short time, with Standing Rock—to see and hear what the water protectors were saying and what they were doing to fight for their rights. And the fight isn't over. Winter is coming, and water protectors are being arrested, daily, at an alarming rate. We all should stand with Standing Rock. Proceeds from this show will be donated to the Red Warrior Camp at Standing Rock. —KELLY O
Alex Garland is a freelance photojournalist and has work published in nearly every media outlet in Seattle with regular publications in CapitolHillSeattle.com, The Seattle Weekly, The Seattle Globalist, and images from Standing Rock can be found in the September 28th, 2016 edition of Real Change. His images have also been published in Time, The Guardian, Examiner, Democracy Now, and the NY Daily News. He has also shown work at the Jackson Junge Gallery in Chicago.
Kelly O worked for The Stranger newsweekly for 18 years. Her photographs have also appeared in The New York Times, on the Huffington Post and CBSNEWS.com, SPIN, XLR8R, Mojo, BUST, VICE, and Seattle's City Arts Magazine. She also shown work at Vignettes, Ghost Gallery, Hard L, Vermillion, and Greg Kucera Gallery.
(Visited 1 times, 1 visits today)