Tourism Luncheon: The Economic Impact of Travel Restrictions
June 14, 2017 @ 11:00 am

-

1:30 pm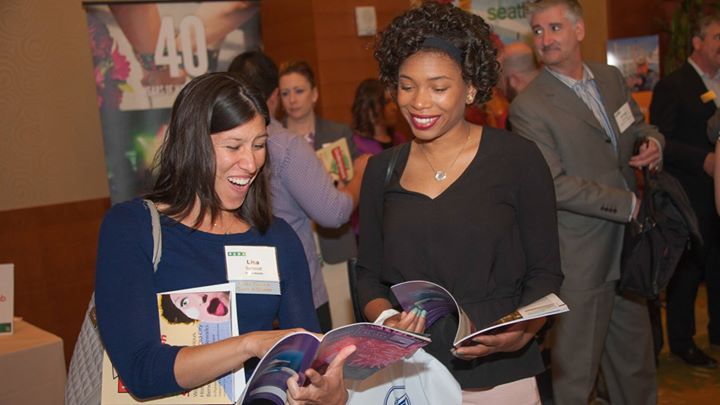 The 2017 Tourism Luncheon features Washington State Attorney General Bob Ferguson and Port Commissioner Courtney Gregoire.
11:00am | Expo and Registration
12:00pm | Lunch and Program begins
Come early and enjoy meeting other tourism and hospitality members during the Expo prior to the luncheon. If you'd like to have a table at the showcase, please contact Amy Burdick, Business Development Manager.
Presenting Sponsor | Holland America Line
Event Sponsors | Airbnb, Alaska Airlines, Law Offices of Hills Clark Martin & Peterson, Diageo
Event Host | Sheraton Seattle Hotel
_____________________________________
ABOUT BOB FERGUSON
Bob Ferguson is Washington's 18th Attorney General. As the state's chief legal officer, he directs 500 attorneys and 600 professional staff providing legal services to state agencies, Governor and Legislature.
Bob received his J.D. from New York University School of Law in 1995. He earned a B.A. in Political Science from the University of Washington, where he was student body president. Bob began his legal career in Spokane where he served as a law clerk for Chief Judge W. Fremming Nielsen of the Federal District Court for Eastern Washington. He then clerked for Judge Myron Bright of the 8th Circuit Court of Appeals in the Midwest. Ferguson returned to Seattle and joined Preston, Gates, and Ellis (now K&L Gates), one of Washington's leading law firms.
In 2003, Bob was elected to the King County Council. In 2005, after the council was reduced from 13 to nine and Bob's district was eliminated, he was re-elected. He was unopposed in 2009.
Bob is a fourth-generation Washingtonian. His family homesteaded on the beautiful Skagit River, which may explain why Bob is such an enthusiastic mountain climber, backpacker, and birder. He has hiked hundreds of miles of Washington trails and climbed many of the state's highest peaks.
ABOUT COURTNEY GREGOIRE
Courtney Gregoire was first elected to the Port of Seattle Commission in 2013, and was re-elected in 2015. Courtney works as a senior attorney for Microsoft's Digital Crimes Unit, where she fights technology-facilitated crime against vulnerable populations including children and the elderly.
Commissioner Gregoire's priorities include growing our regional economy, expanding international trade and tourism, and protecting our shared natural environment. These priorities reflect Courtney's long-standing commitment to helping communities generate broadly shared prosperity.
Before returning home to Washington State, Courtney spent nearly 10 years working in Washington D.C. in senior-level positions in both the legislative and executive branches. From 2009 to 2012, Courtney served as Director of the National Export Initiative for President Obama and Deputy Chief of Staff for the U.S. Department of Commerce. She participated in the U.S.-China Legal Exchange and the U.S.-China Joint Commission on Commerce and Trade (JCCT), the primary forum for addressing bilateral trade matters and promoting commercial opportunities between the United States and China.
Before joining the Obama administration, she served as Legislative Director and Chief Counsel for U.S. Senator Maria Cantwell. She previously worked as a policy assistant with the Domestic Policy Council in the White House. Courtney began her career at K&L Gates, an international law firm, counseling companies on legislative and regulatory matters.