Translations Film Festival: A Deal with the Universe
May 4, 2019 @ 12:00 pm

-

2:00 pm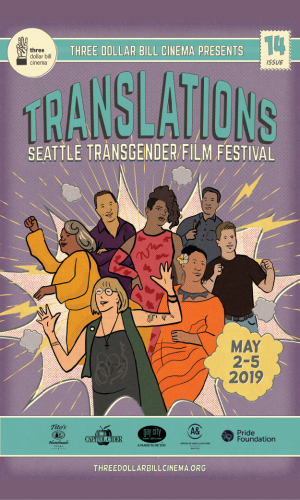 Drawing from 15 years of archival home footage and personal video diaries, this visceral film documents Jason and Tracey's unrelenting pursuit of parenthood.
The focus is on Jason's experiences as a trans man and his struggle to become pregnant and eventually give birth to their child.
It maps out their physical terrain as they encounter medical interventions and pregnancy loss, how bodies in repose occupy their private space, and how they survive in an invalidating and sometimes hostile world.
This film documents exquisite moments of humor, sweetness, and tremendous emotion rarely visible to anyone not directly involved.
Plays with:
MY GENDERATION: RAISING MY BABY GENDER-NEUTRAL: MAX & RIVER
Max reflects on becoming a transgender parent and raising a gender-neutral they-by.
Related Events