Translations Film Festival: Becoming Colleen
May 5, 2019 @ 12:00 pm

-

1:30 pm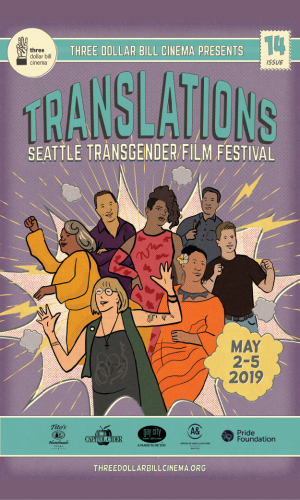 Bagpiper, film projectionist, and self-proclaimed shoe fetishist are only a few of the terms that describe Colleen, the captivating subject of this Australian documentary.
WATCH TRAILER: https://youtu.be/LbsqCiLzK88
At 85 years old, Colleen is finally able to live her life as the woman she's always dreamt of becoming. However, she must juggle her transition with the burdens of aging: the death of a cherished loved one and her relocation to a Catholic retirement home begin to take their toll. With the support of her close-knit community, Colleen takes the viewer on an intimate, personal voyage through her fascinating life.
Sponsored by BECU
Co-Presented by Mature Friends
Plays with:
FOR NONNA ANNA
As she begins to find her place as a woman in the family, a trans teen is left overnight to care for her Italian grandmother, who is coming up against the limitations of her aging body. A moment of vulnerability unites the two women.
GRANDMOTHER AND ME
In a visual letter to her fiancé's 100-year-old grandmother, filmmaker Kat Cole explores the heartache of maintaining a relationship with a transphobic family member.
THERE YOU ARE
Jessica, a trans lesbian (played by Jen Richards, HER STORY, Translations 2016) journeys home, navigates mixed family reactions, and makes a final, life-changing connection with her grandmother in this artistic and thoughtful short.
Related Events