Translations Film Festival: The Devil's Magnificent
May 4, 2019 @ 9:30 pm

-

11:00 pm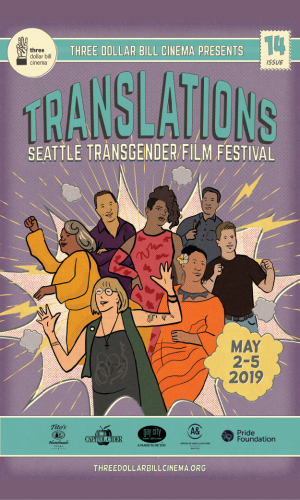 Manu (Manu Guevara), an eccentric trans immigrant living in France, plans on returning to her native Chile after 10 years of instability.
WATCH TRAILER: https://youtu.be/xmQwjCf2O0E
The camera floats with her, dancing her way through the iconic streets of partly hostile Paris as she tells her story of desire, romance, and sex. Manu's friend David offers marriage and companionship to alleviate her visa troubles, but, a romantic at heart, she ultimately chooses the path of Eros. Guevara's strong screen presence and director Nicolás Videla's rich storytelling keep the viewer engaged and ever-so-slightly enamored.
This feature is deaf-friendly but the short is presented without subtitles.
Sponsored by GSBA
Plays with:
UNBOXED: BLECK
Nonbinary artist Bleck, who has worked with video, movement, and social media, shares their creative process for a new piece exploring gender fluidity by capturing moments of beauty.
Related Events