Underbelly 2: everything i hide from everyone//never have I ever
February 28, 2020 @ 8:00 pm

-

12:00 am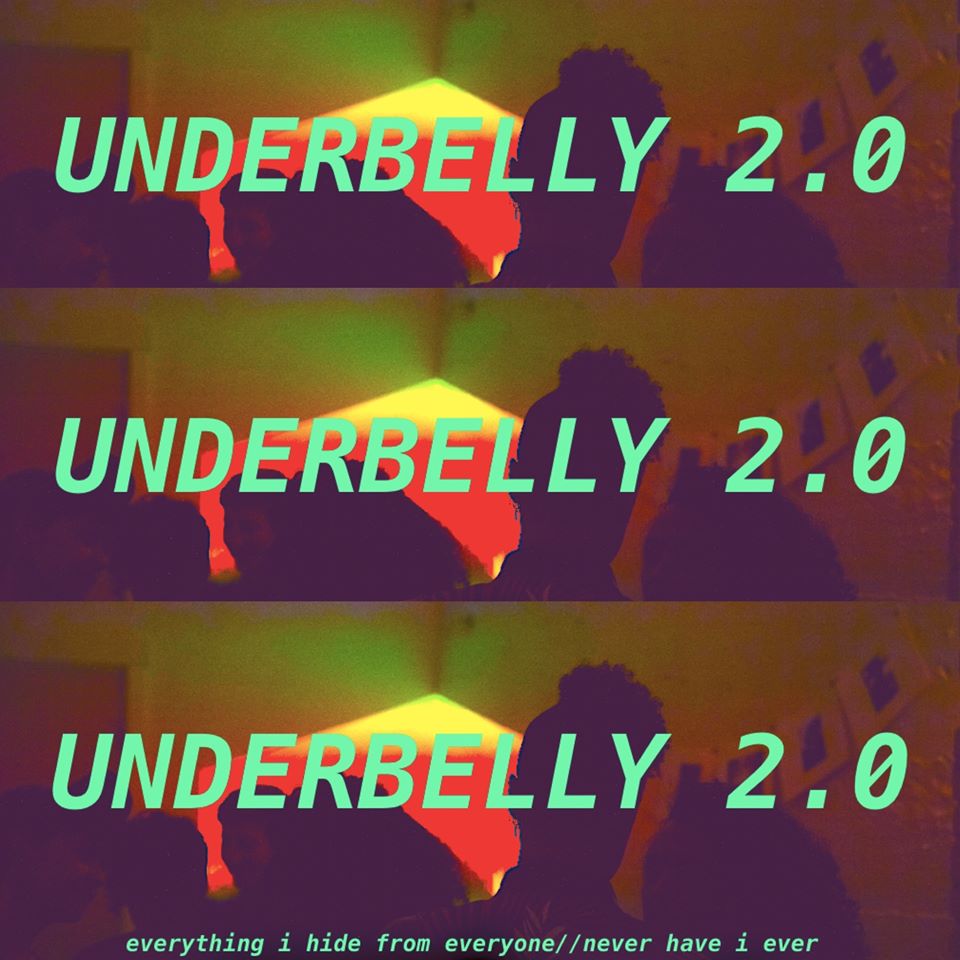 UNDERBELLY 2.0: EVERYTHING I HIDE FROM EVERYONE//NEVER HAVE I EVER
An evening of art and performance designed to give artists a space to experiment. You will be witnessing a musician making their poetry debut, a performance piece in its early stages, an idea seeking a fresh audience, a dancer sharing their visual art, and much more!
Doors @ 7 (come browse visual art, writing, recorded music, etc.)
Performance @ 8
$5-10 suggested donation (ALL PROCEEDS GO TO STUDIO CURRENT)
Art/Performance by:
Ryan Vinson
Fox Whitney
Minna Lee
Riley Hendron
Gautham Acharya
Alyza DelPan-Monley
Emily Silva
Trevor O'Loughlin
Christian Swacker
Emily Eagle
Lauren Armstrong
Colleen Trundy
Gabriel Paul
Nahshon Marden
Ruby Dunphy
Wade Atkinson
Hannah Morin
Kate O'Day
Caleb Thompson
AND MORE……….
Organized by Allison Burke
Studio Current is an artist run, culture creating, subterranean laboratory with a mission to enliven creative practice for everybody.
Related Events