Verotica Events Presents: Unmasc'd w/ Dan De Leon
August 28, 2021 @ 10:00 pm

-

August 29, 2021 @ 4:00 am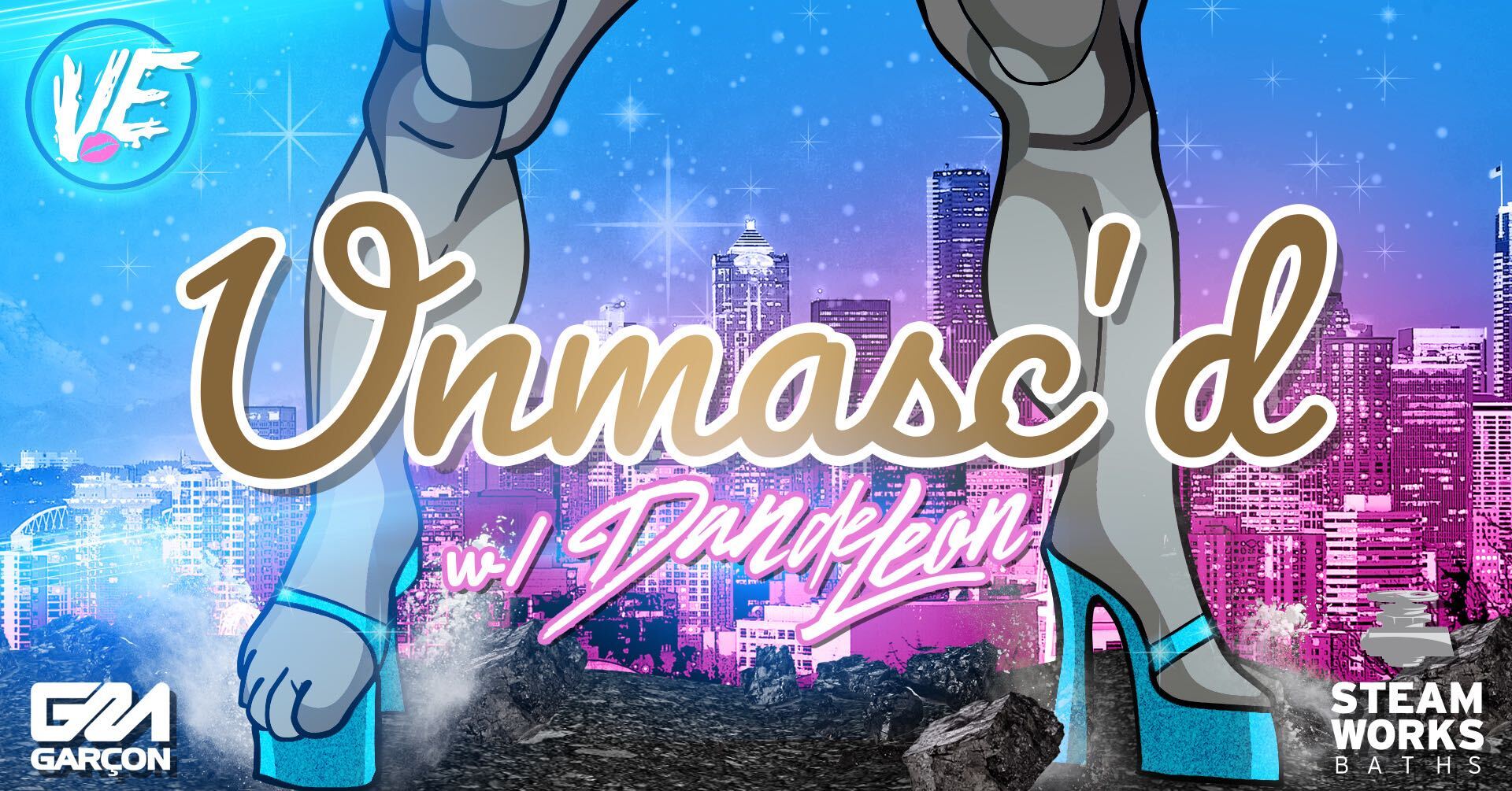 Gurrrrl… it's time to rip off your clothes, along with those ugly face masks, and get back to the dance floor. It's a sad day for Miss V. Because she was getting more action, being covered up, and "socially distanced".
Come cheer her up and give her the equal opportunity she deserves mask-less or not. Join Verotica and sweaty, sexy, temptation fulfilling Dan De Leon from Miami, yummm!
Celebrate our return to our first event (after who knows why) and bring out your feminine side. We want to see your nails did, hair done right… along with your best Bend & Snap™ at our return to First & Bell. Speaking of getting nailed, for the first time EVER, we are bringing you TWO stages to really nail down the dance floors.
We missed our 5 year anniversary, so give Verotica some love when you find her wobbling up a staircase at the darkest corner of the club. You know being feminine isn't her best quality- so she did this theme for you, you're welcome…
Ohhh- that's not enough for you? Well, take yourself and your branded Verotica door wristband (MUST BE WEARING) to Steamworks Seattle for the official after hours from 3 a.m. to 7 a.m. with insatiable music from Dana Dub. I think we forgot to mention, because now you're in Verotica's clique (seriously, don't tear off your wristband) and get in FOR FREE. Now, you're really welcome…
Xoxo,
Verotica
———
TICKETS
TIER 1 – $20 | TIER 2 – $30
TIER 3 – $35 | TIER 4 – $40
TIER 5 – $45 | DOOR – $50
———
Dan De Leon
12 a.m. – 4 a.m. (Main Stage)
Joshua D
12 a.m. – 4 a.m. (Partner Stage)
Messly
10 p.m. – 12 a.m. (Main Stage)
b.Fox
10 p.m. – 12 a.m. (Partner Stage)
Dana Dub
3 a.m. – 7 a.m. (Steamworks)
Related Events