Verotica Presents: Ghosted w/ J Warren
October 26, 2019 @ 9:00 pm

-

October 27, 2019 @ 5:00 am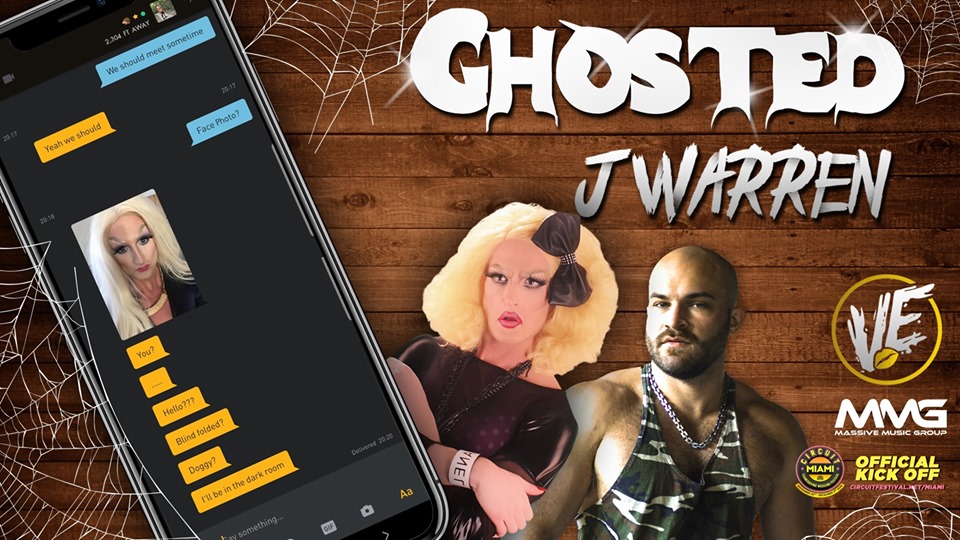 Did that naughty photo drop get no response? Maybe they're busy? Oh, but their status says online. Sorry girl, you just got GHOSTED!
Boo to that! But hey, Verotica, the Queen of being ghosted, has got your back. "Not everyone can handle all this woman either babe, and I have tricks….all kinds of tricks." – Verotica
So drop those pants, retake that photo, and let Verotica know what you have in store this Halloween. Ok fine, keep it PG with some spandex and some form of animal ears. Just get ready to welcome Boston's J Warren for a little Halloween TREAT.
Warren is known for bringing his unique circuit big room sound to the main room and for bringing his sexy tribal and tech sounds to dark rooms or afterhours. Ooooooo, spooky.
You may have gotten ghosted but this Halloween we'll get you posted as Verotica pops in to creep down the house.
Muhahahah!
Xoxo,
Verotica
Boo babe, you got ghosted!
————
Messly (Seattle)
9 PM | 11 PM
J Warren (Boston)
11 PM | 3 AM
Robbie Nielsen (Seattle)
3 AM | 5 AM
TIER 1 – $14.95 + Fees
TIER 2 – $19.95 + Fees
TIER 3 – $24.95 + Fees
TIER 4 – $29.95 + Fees
TIER 5 – $34.95 + Fees
Door – $40
————
This event is 21+
(Visited 1 times, 1 visits today)
Related Events