WA – December19 – Stop Trump. Defend Democracy
December 19, 2016 @ 9:00 am

-

1:00 pm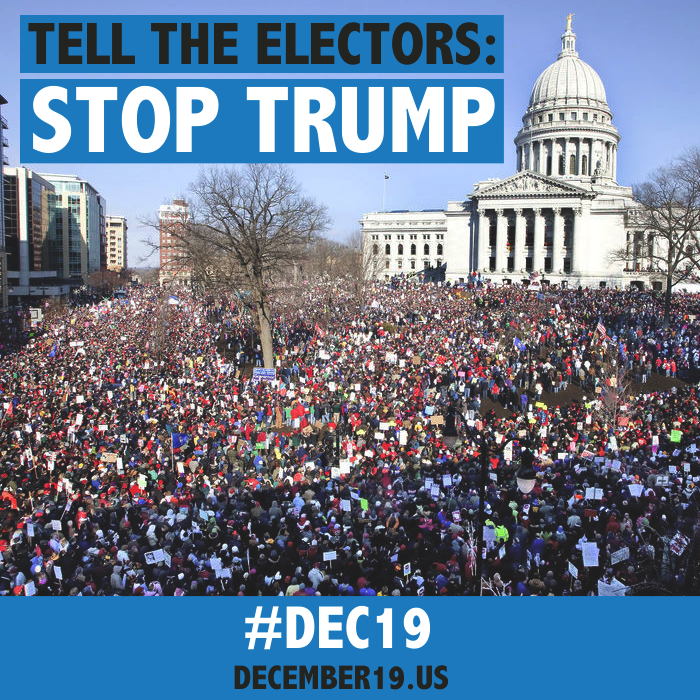 December 19th. Your state capitol. The day we defend democracy.
This action is being organized by a growing coalition of organizations including Democracy Spring, Americans Take Action, Electoral College Petition, and Progressive Change Campaign Committee (BoldProgressives.org).
These actions will be peaceful, patriotic, nonviolent, and family-friendly. Everyone taking part must agree to the following terms of participation. By choosing to attend this event, you are acknowledging the risks involved, and you are committing to participate non-violently and in accordance with the law, and to work to de-escalate confrontations with Trump supporters or others. You agree (i) not to engage in any act of violence or violation of any applicable law and (ii) to obey the orders of authorized event marshals and law enforcement authorities.