Wyclef Jean: The Carnival Tour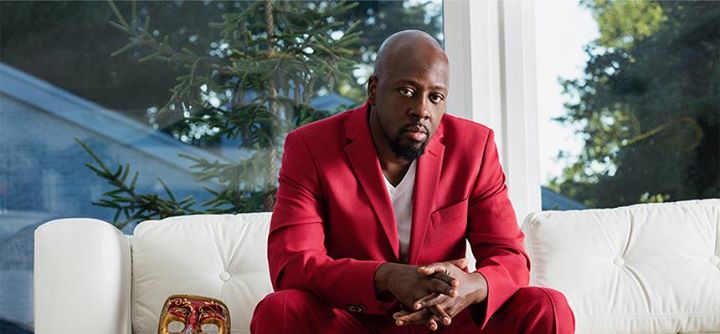 Tastemaker Live
WYCLEF JEAN
SAT, 21 APR 2018 at 09:00PM PDT
Ages: 21 & Over
Doors Open: 08:00PM
OnSale: Fri, 19 Jan 2018 at 10:00AM PST
Announcement: Wed, 17 Jan 2018 at 10:00AM PST
Wyclef Jean's extraordinary musical talent has brought him wealth and fame and taken him all over the world. He's been a member of the biggest-selling rap group in history, he's a multi-platinum hit-making solo artist; and he's produced for, and collaborated with, an incredibly diverse array of musical superstars. But throughout his entire career, Wyclef Jean has never forgotten where he's come from, the places that nurtured his character and creativity as a young man: his native Haiti, where he lived until age nine, as well as the projects of Brooklyn and the streets of Jersey.
On Masquerade, his third solo album, Wyclef focuses his considerable lyrical and musical skills on life in the hood: past, present, and future. There are vivid tales of his childhood and his struggles as a young immigrant on the mean streets of New York, serious messages to the youth wrongly enamored of thug culture, and pleas for peace and love in the future–all backed by the eclectic and unpredictable sounds we've come to expect from a Wyclef Jean CD. Hardcore hip-hop beats, R&B funk, slow jams, and uptempo reggae–they're all here, sometimes all in the same track. Masquerade represents the next step in the musical development of an artist who's known unalloyed success since first stepping onto the scene nearly ten years ago, and who shows no signs of slowing down.
Wyclef Jean, of course, first hit it big as a prime mover in the groundbreaking Fugees, whose 1996 masterpiece The Score stands as one of the most influential records in hip-hop history. On that album, Wyclef pioneered a production style that became virtually unavoidable throughout the rest of the '90s: real life street hip-hop seasoned with a radio-friendly musical, lyrical and vocal sophistication. The Score sold more than 11 million copies worldwide, won two Grammys (including Best Rap Album), and paved the way for the successful solo careers of all three of its members. In 1997, Clef released Wyclef Jean Presents the Carnival, a double-platinum album that featured the emotionally powerful hit single "Gone Till November," which earned him a Grammy nomination in the Best Male R&B Vocal Performance category.
There's no other musician today who seems so natural in so many different genres. "Masquerade" is a hardcore posse track featuring M.O.P., but while other producers might be content to just let the beat run, Clef brings on accomplished Israeli violinist Miri Ben-Ari to provide an unexpected coda to the track. Proving that he not only has an ear for music but also an eye for talent, "One Last Chance" is a soul ballad with Clef on acoustic guitar dueting with velvet-voiced Claudette Ortiz of City High. "Daddy" is one of the saddest songs you're ever likely to hear–reminiscent of 2Pac's classic "Dear Mama"–a rap that Clef dedicates to his recently departed father. "What A Night" remakes Frankie Valli's 1976 disco hit into a soul/hip-hop blend where Clef tells a little of his amazing life story and details his many accomplishments. On "Knockin' On Heaven's Door," Wyclef reworks the Bob Dylan classic, in Clef's version the lyrics are transformed into a lament on unnecessary death occurring in the ghetto and throughout the world.