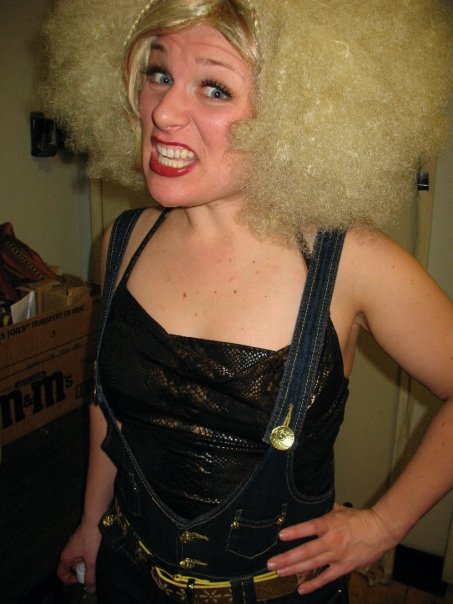 This is such an odd week, the week between Xmas and New Year's…it's not quite "real" if you know what I mean. Many people are off from work or school and folks are either OUT of town for the holidays, or, IN town for the holidays. It's so topsy-turvy and confusing. There doesn't seem to be a lot going on for today/tonight, other than heading out to return/exchange gifts and general visiting your favorite bars/pubs/eateries with friends/family. But, there's a couple of options for TOMORROW, Tuesday, December 28…
"Young Professionals With Pride" (whatever that means…I'm guessing they don't welcome "Old Amateurs with Shame") can head to the GSBA's (Greater Seattle Business Association) cocktail event at the beautiful Seattle Marriott-Waterfront tomorrow for a Happy Hour cocktail event. Meet and mingle with other LGBTQ professionals and find yourself a mentor/protege or two while enjoying delicious views of Puget Sound. Here's the skinny on the event:
DATE: Tuesday, December 28, 2010
TIME: 5:30 – 7:30 pm
LOCATION: Seattle Marriott Waterfront, Map This Location
ADDRESS: 2100 Alaskan Way
Seattle, WA 98121
EVENT CONTACT #: (206) 363-9188
EVENT COST: Individual Registration:
$10.00 – Members
$15.00 – Non Members
$10.00 – Students

MORE INFO:
Parking is complimentary on the street after 6pm. There is a self parking garages Bell Harbor and Impark which offer a discounted rate of $7.00. Valet $19.00 for two hours.

REGISTER: Register Online Now, or call (206) 363-9188.
For those of us not feeling young or professional, (or, for those who like to fill their calendar with events) there is the option of checking out a big HO…singer/comedienne Wendy Ho is doing her skank thing at Neighbours Tuesday night with her show, "Wendy Ho's Holiday Hangover". Expect lots of FILTHY songs/comedy from the Diva including her hits, "Bitch, I Stole Yo Purse!" and "F*ck Me!" as well as selections from her latest album, "Yes, I'm a Ho!". The doors open at 7pm, show starts at 8pm and the raunch starts at 8:05pm. Tickets are $10 online and $15 at the do', I mean DOOR! (rhymes with…) AND, it's for a good cause: proceeds go to The Seattle Sisters of Perpetual Indulgence, Abbey of St. Joan Grant Fund which dispenses grants to worthy causes every year.
Filth and Charity go hand in hand!
Tags: GSBA, Neighbours, Wendy Ho