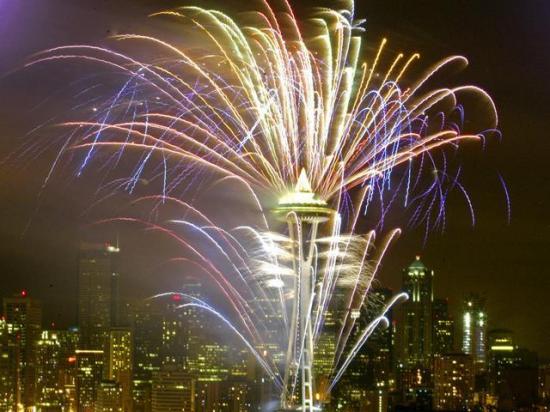 2010 was an interesting year at Seattle Gay Scene…a year of change and growth. Our beloved founder-in-chief, Bill W. asked me to start contributing to the site almost a year ago. Bill and I were casual, Slog acquaintances who had exchanged a few written words over the years on various hot topics erupting on The Stranger's Slog. We were a mutual admiration society of two but nothing more than that. Over a year ago, I made a snarky comment on a post Bill had done about an upcoming event. Bill emailed me that he was shocked that I had the chutzpah to criticize a gay friendly event and asked if I'd like to contribute to his site. I had become bored with my own site, (Strangeways Sideshow) and needing some sort of creative outlet, I said yes and began contributing theater, film and random pieces on arts and events in Seattle. At first, with very little guidance, I was hesitantly posting here and there but gradually began posting more and more pieces. In June of 2010, things changed again when Bill had to return to the 9-5 workforce and had less time to post articles, (but continues with extensive work on the Calendars and back end business) and then changed again when I was laid off from my 9-5 job at the end of July. Now, I had the time to write more for the site and play more of an editorial role, and I began looking for some new writers to add to the site. Gradually, our readership began increasing and we made plans to move SGS from the Blogger platform to WordPress to achieve a more polished, professional web site look. We finally made the move to the new site two weeks ago (which would not have been possible without the hard work and guidance of our web guru, Les Sterling) and end 2010 with a new home, many new readers and a lot of ideas for the future.
Now what?
Well, hopefully more growth and more changes and many, many new readers, (and advertisers). With luck, you'll see many of these changes in the weeks ahead (new writers and contributors and features). Eventually, you'll see that we're going to have a larger presence in the Seattle LGBTQ community and beyond as well. We have some good ideas and some big dreams. We're hungry and anxious to grow and we hope you'll want to grow along with us. If you have ideas, suggestions, compliments or complaints, we want to know. Maybe you want to contribute as a writer or artist or photographer. Or maybe you want to advertise with us. Let us know. We're eager to hear what you have to say.
And, we hope you had a happy and safe New Year's Eve and we welcome you to the first day of the first year of the second day of the third millennium. Last year was a crazy year for most of us, both good and bad, so let's raise a toast to the good, curse the bad and move on to a new year and a new beginning and hope for a challenging year of growth on every level: artistic, professional, spiritual, physical, mental and economic.
Also: lose 10+ pounds, quit smoking, exercise and occasionally get off the 'Hill.
Strangeways
Tags: 2011