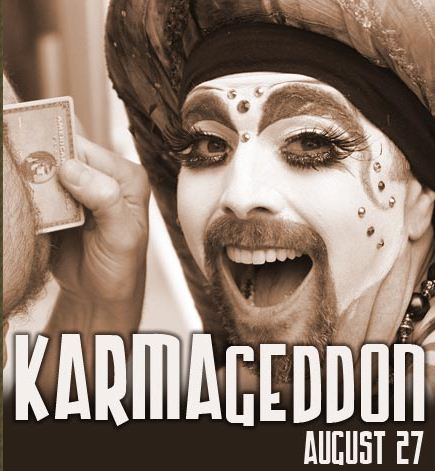 The Seattle LGBTQ community was shocked by the sudden death of Sister Karma Za Betch, aka, Jon Krumbah, early Saturday morning, July 30th. The popular member of The Sisters of Perpetual Indulgence-Abbey of St. Joan was only 41 and according to Jon's brother, early autopsy reports indicate the cause was a heart attack. For a full report on the life and legacy of Karma, and Jon, check out the article in the Seattle Gay News, where Jon was an employee.
In honor of Karma/Jon, a memorial, lovingly titled "Karmageddon", will be held Saturday, August 27, 2011 starting at 6pm at The Cuff Complex hosted by the Sisters of Perpetual Indulgence-Abbey of St. Joan to:
…share stories, memories, laughter and tears, followed by a pilgrimage to some of Sister Karma's favorite spots on Capitol Hill. The evening will end at C.C. Attle's (1701 E. Olive Way) for more memories and induction into the "Nuns of the Above".

The evening will include fundraising in Sister Karma's name with a portion going to The Sisters of Perpetual Indulgence, The Abbey of St. Joan.
For more information, check out their website.
Once again, a toast to Sister Karma/Jon Krumbah.
Tags: Jon Krumbah, Memorial Services, Sister Karma Za Betch, The Cuff Complex, The Sisters of Perpetual Indulgence-Abbey of St. Joan