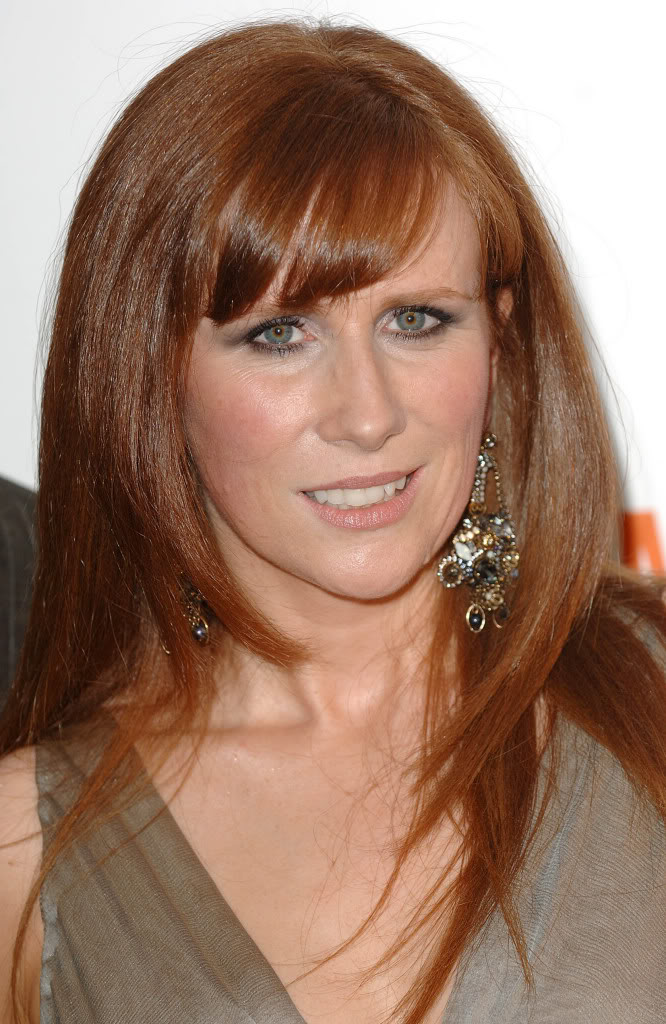 Frankly we think the U.S. version of The Office ran out of steam several seasons back, long before star Steve Carrell left the series at the end of last season. BUT, we might have to start watching again with the announcement that British actress/comedienne Catherine Tate will be joining the show as a recurring guest star. For the 18 people who actually still watch the aging series, you might remember that Ms Tate had a cameo at the end of last year as one of the candidates to replace Mr. Carrell's character. Her appearance was so well received by both the audience and the staff of "The Office" that she was asked back to reprise the role and appear in a larger capacity. Here's the poo from Deadline Hollywood's Nellie Andreeza about this developement:
She will reprise her role of Nellie Bertram…(who) now gets hired by friend and Chairman of the Board Jo Bennett (Kathy Bates, not seen) as a misguided special projects manager working directly for the corporate office and who very much enjoys the favoritism received from Bennett. "Catherine is hysterical," The Office executive producer Paul Lieberstein said. "We'll meet her again as corporate's special projects manager, and her relationship with Robert California (James Spader) will be far from professional."
Ms Tate is VERY much beloved by a large chunk of the SGS staff…not only for her brilliantly funny BBC sketch-com, the eponymous "The Catherine Tate Show" but for her turn as companion Donna Noble to David Tennant's "Dr. Who" a couple seasons back. She's a VERY funny lady.
Dammit. We might have to start watching "The Office" again.
Tags: Catherine Tate, The Office