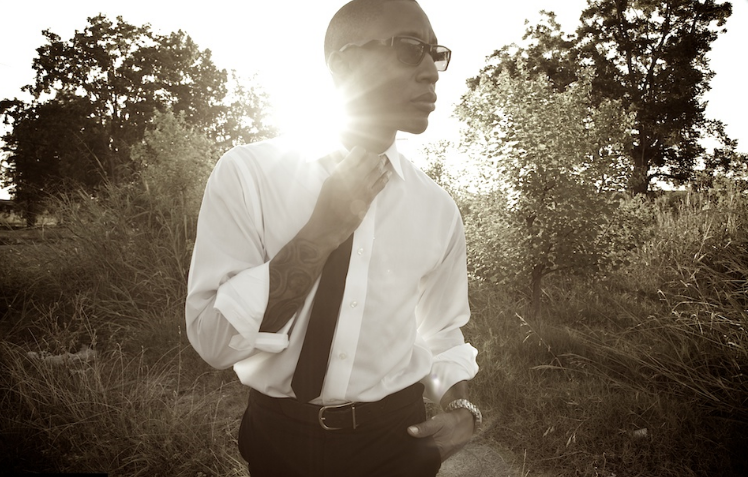 Raphael Saadiq is best known as the former front man for the group Tony! Toni! Tone! that produced a handful of hits in the late 1980's, early 1990's. While Tony! was a great band, Raphael solo is even better!
Saadiq has put out two solo records, the Grammy winning "The Way I See It" in 2008 and "Stone Rollin" released earlier this year.
Both albums have great rhythm and vocals, yet the songs are very different from one album to the next. Each record has a variety of sound ranging from Doo Wop, to R&B to Rock n 'Roll. "The Way I See It" is the more melodic of the two, while "Stone Rollin'" is a much heavier hit.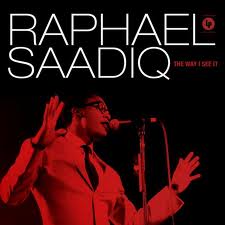 "The Way I See It" starts out with "Sure Hope You Mean It" a Doo-Wop style tune that will have you snapping your fingers right off the bat. From there it goes into the funky "100 Yard Dash", then to "Staying In Love", where Raphael reminds us "falling in love is easy, staying in love is too tricky". We can all relate to that, right kids?
It's a lovely record with a number of standout songs including "Never Give You Up" featuring CJ Hilton and Stevie Wonder and "Let's Take A Walk".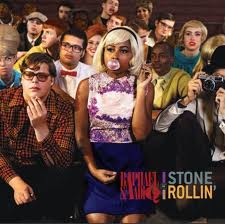 In 2011 Saadiq released the dynamic "Stone Rollin'". All other artists take note, this is how you start a mother fuckin' record! When I first put this record on, my eyeballs popped out of my head and my foot hit the floor!
Song one,"Heart Attack". This tune will grab you from the first note, pull you aside and slap you in the face! The title track "Stone Rollin" has a bluesy tone to it while keeping an upbeat rhythm. It also has the line "your high heels are killing me". I know it's been used before, but I like the way he sings it!
Then along comes the song "Radio" that starts with the line "I met this girl named Radio".This is a super catchy song and tells the story of a woman so intense he tries to resist, but gives in at the end. And, how can you beat that name? Now I'm gonna steal it for my future Burmese mountain dog! (Although I won't say it's named after the girl in this song, she sounds like trouble).
Each and every song on here is a fantastic, not a weak one in the bunch. (And I don't say that too often!) Every tune is a real toe tapper! The only time the album slows down is towards the end with the song "Good Man". Just as your starting to get your wind back, you hear the lyrics to this song, and it feels like you got punched in the chest. "Good Man"is an intense song of heart ache and lessons learned, but does have a good outcome.
The music video for this song plays like a short film. It's beautifully shot and the story is done well with a few twists and turns you don't see coming.
Raphael has a smooth, classy voice that makes you pay attention when he sings. What's interesting, at least to me, is that the vocals on some of his songs sound overproduced and slightly muffled, then others sound crystal clear. You don't hear that very often, and for Raphael's sound it totally works.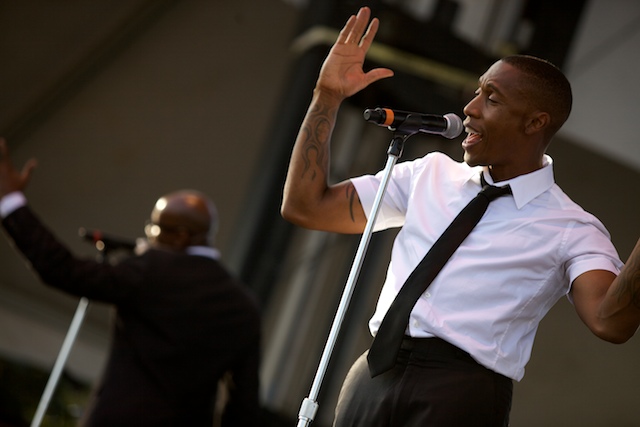 I wanted to share some interesting trivia I read about Saadiq. As a young man Raphael suffered a lot of tragedy with the deaths of multiple siblings (there were 14 kids in the family), ranging from murder and suicide to overdose. Yet you would never know this by listening to his music. He chooses to write about random encounters and love, not tragedy. So on a side note, Raphael to me, is a true inspiration. He shows that we can get past our own troubles and tragedies and choose to go down a more positive path in life.
Ok, now that I have unleashed my inner hippie you may go and visit his website.
http://www.raphaelsaadiq.com/us/home
Happy listening!
If you have comments or artist suggestions please email me at lainy@seattlegayscene.com.
Song of The Week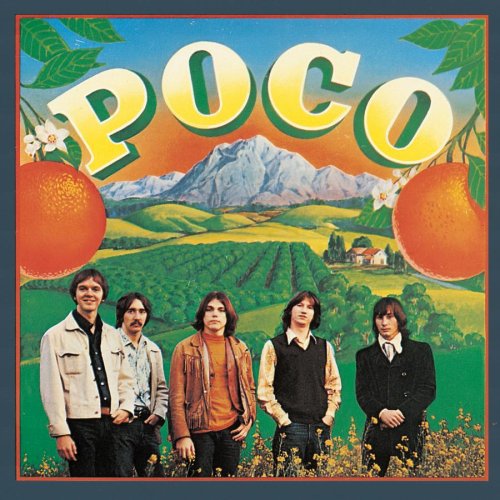 Poco "Heart Of The Night" 1982
(bonus of the week: this video is from Solid Gold!)
Timothy B. Schmidt was in Poco before he left the band to join The Eagles (he's in the middle)
Tags: Poco, Raphael Saadiq