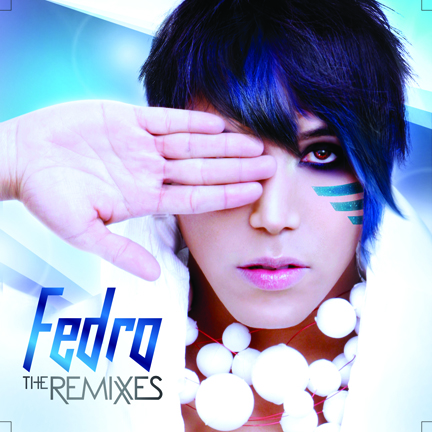 Sunday is usually a fairly quiet day for events, but it's the holidays, so you have a lot of options. One of the bigger options is the appearance of the "Mexican Adam Lambert" the out pop star Fedro headlines his own show tonight at Neighbours, presented by Agusto Productions, Entre Hermanos , Neighbours and DJ Polo. Who is Fedro? Let's check out a Warner Latin Music press release, shall we?
The young vocalist became a house hold name thanks to his participation in the hit TV show VIVA EL SUEÑO from the UNIVISION Network. Unique, fascinating, and talented are a few of the words that best describe FEDRO's musical style. He has earned a space in thousands of fans hearts from all age groups, thanks to his voice and charisma.
Check it out…or, one of these OTHER options…
SUNDAY: December 4, 2011
3rd Annual HoliGays Wine Tasting Party @ Poco Wine Room. Fun wines and friendly people for a downright gay 'ole time with wines from the NW, France, Spain and others 3pm-6pm, $20. 21+
Dina Martina Christmas Show @ Rebar. ALL NEW holiday extravaganza guarantees Dina Martina's sidesplitting blend of low-brow, top-notch comedy and near-acid-trip surrealism. 8pm, $20. 21+
Ham for the Holidays: A Lard Day's Night @ Theatre Off Jackson. Seattle sketch mavens Lisa Koch and Peggy Platt are back with the 11th edition of their cult holiday show, chock full of dysfunctional characters, tacky costumes, and more wigs than Lady GaGa. 3pm, $20. Adult Humor
Cinderella @ 5th Avenue Theatre. When the shoe fits, the unlikeliest of girls becomes a princess, and dreams really do come true. Beloved Seattle thespian, Nick Garrison is back in drag as one of the nasty bitches, with his frequent pal/co-star the divine Sarah Rudinoff as his partner in crime. 1:30pm & 7pm. All Ages
Hairspray @ Seattle Musical Theatre. Prepare yourself for some of the craziest dancing and biggest hair ever seen, Hairspray gives a hilarious and emotionally poignant tribute to the courage needed to break down the walls that separate us, and does it with style! 2pm. All Ages
Nutcracker @ McCaw Hall. The Northwest's most cherished holiday tradition. With live orchestra, magnificent sets and costumes, and over 200 roles danced by professional dancers and students, nothing fills hearts with holiday magic like PNB's Nutcracker! 1pm & 5:30pm. All Ages
Cuff Complex: HiNRG Dancing w/ DJ John England. No Cover 6pm-8pm, $5 after 8pm. 21+
World's Tiniest Teadance @ Pony w/ DJs El Toro & King of Pants. Dance to the best in trash disco, camp classics and vintage club cuts starting at 4pm. No Cover. 21+
"Hard" Beerbust @ The Eagle w/ $1 drafts & $4 well drinks all day and night. 21+
Noche Latina @ Neighbours with FEDRO in concert! 10pm-2am, $25. 21+
Karaoke @ RPlace at 8:30pm. Happy Hour ALL day starting at 2pm. 21+
Football & Brunch @ Wildrose opens at 9:30am w/ breakfast for only $5. All ages during brunch!
Madison Pub opens at Noon for NFL Football. Free pool, peanuts & $1 off pitchers. 21+
Jet City Hoops Weekly Social TBA, after the GLBT basketball league's games 6pm-9pm.
Purr Brunch Menu $10.50 10am-2pm includes mimosa or juice. Happy Hour All Day. 21+
Elite Bar opens at noon for football and drinks. "Enter as Strangers – Leave as Friends" 21+
Old School Pancake Breakfast @ Tommy Gun. Grab a cup of Caffe Vita coffee or belly up to the self-serve Bloody Mary Bar 9am-12pm. 21+
Tags: Entre Hermanos, Fedro, Neighbours