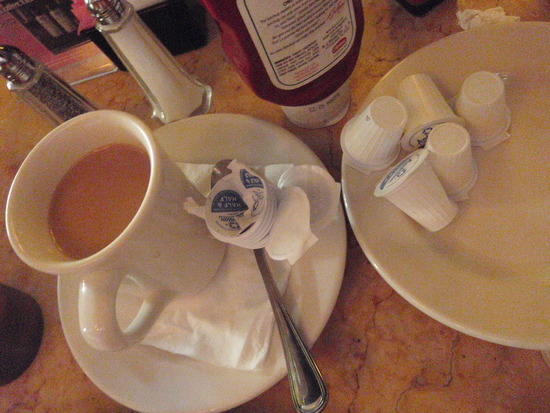 Free unlimited refills!  LUDI'S, where have you been all my life? I have walked by this restaurant a gazillion times.  The signage sucks.  The word 'Teriyaki' is the prominent sign in the window.  Nothing about that signifies breakfast to me.  I passed it twice before my partner noticed it said 'breakfast all day'.  It looked like a diner.
We went in and were immediately greeted by a Filipino woman who sat us and immediately took our drink order.  "Coffee please."  She was on top of it and very warm to us.  I felt at home.  Where have you been!?
Let me just say that my coffee never dropped below half full during the entire dining experience.  The Filipino take on an American breakfast was flawless.  My omelet was filling.  They FEED you and we all know I like to be fed.  Aaron order pancakes and a bunch of other stuff.  His eyes were definitely bigger than his stomach.  The decor is very simple.  Tables and chairs and a diner-style bar where you can sit and eat.  I am probably raving about this place because it struck my hometown chord which hasn't been hit yet here in Seattle.  I strongly suggest all my Seattleites give this place a whirl.  You will be stuffed, and I know how you queens are.  Always wanting to be stuffed.  This won't disappoint.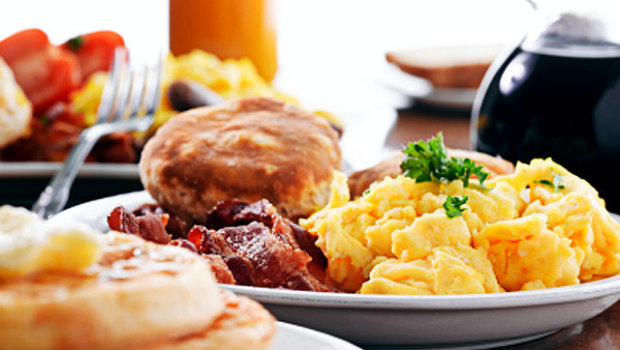 The price point is inexpensive as well.  I was expecting it to be expensive due to its proximity to the market and tourists, but it didn't seem to attract tourists.  This may be the best kept breakfast secret in Seattle and it's right in the mix. Keep in mind it is a small venue.  A four-top would be hard to come by.
Ludi's is at 2nd and Pike – 200 Pike St (between 3rd Ave & 2nd Ave) Seattle, WA 98101
ed note: Both Mr. Sterling and Mr. Strangeways have lamented the lack of diners or "Diner Culture" here in Seattle. This is a happy find!
(Visited 1 times, 1 visits today)