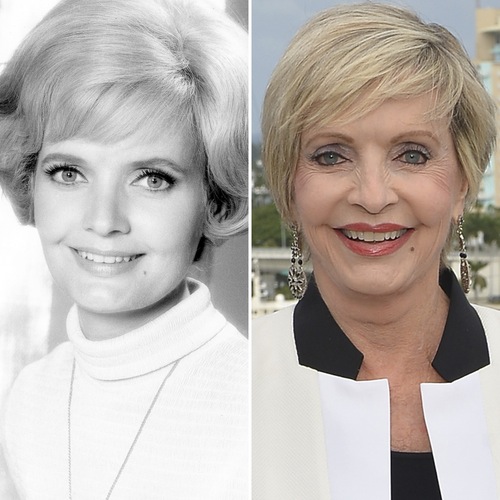 Obviously, we're going to raise a toast to a VERY lovely lady we lost yesterday at age 82.
The deliciously divine FLORENCE HENDERSON, best known to millions of fans as the perfect mom, Carol Brady on the immortal television sitcom THE BRADY BUNCH passed away Thanksgiving Day, November 24, 2016 surrounded by her four children.
Elder folks might also remember Henderson from her years as an "almost Broadway legend" as the actress starred in numerous Broadway shows in the 1950s and early 60s but never quite become a legendary musical theater performer as she frequently was a replacement cast member in long running shows or had the misfortune to be featured in new work that didn't quite catch on. Still, Florence Henderson became a familiar face via television appearing as a guest on many shows as well as serving as "The Today Girl" on NBC's Today morning program in 1959/60.
Henderson thought she had finally received her big break in 1969 after being cast in the leading role in the film adaptation of Song of Norway which hoped to achieve the success of The Sound of Music but the movie was a notorious bomb. Fortunately, immediately after filming "Norway", the actress was cast in a pilot for a new family sitcom about a divorced mom with