It's not too late to get your tickets to the huge annual gala fundraiser for Seattle HRC, the local branch of the Human Rights Campaign. The dinner is happening this Saturday at the Seattle Westin and as usual, they have a big line-up of guests scheduled to speak or perform. Check out this year's  celebrity guest list:
Scott Nevins
Featured Speaker
Scott Nevins is an Award winning Host, TV/Radio Personality, Comedian and Celebrity Interviewer, currently seen every Thursday night on truTV's hit show "The Smoking Gun Presents". Scott has hosted hundreds of live events, performed his acclaimed Solo shows to sold-out audiences around the country and has collected a roster of celebrity interviews to rival a seasoned veteran twice his age, working with some of the industries best including the legendary Liza Minnelli, Susan Lucci, Lynn Redgrave, Laura Linney, Rosie O'Donnell, Petula Clark, Tammy Faye Messner-Bakker, and countless other Film, TV, Theater, and Recording stars.
Scott has appeared on National Television on truTV's "The Smoking Gun Presents", NBC's "First Look NY", The Style Network's "Relationship Rehab", San Francisco's KRON 4 Morning News, QTV, Fuse TV, LOGO and MNN Television as host of "Out At The Center". He filmed "Up Close & Personal with Kimberley Locke" and hosted the red carpet for TV Land including The TV Land Awards, AFI's Salute to Michael Douglas, The Joan River's Roast, as well as their live celebrity online video chat with Emmy Winner Bebe Neuwirth, and an interview with the all-star cast of the Broadway Musical "Young Frankenstein" which included Emmy Winner Megan Mullaly. Scott received high praise for his work as the fill-in host for "The John McMullen Show" on Sirius Satellite Radio (where he also did his Friday night segment "The Crapshoot – with Scott Nevins") and "The Bill Feindgold Show" on KNews Radio.
By the age of 24 Scott had headlined several of his own shows at the legendary comedy club Carolines on Broadway. Scott then won critical and audience raves, as well as a 2007 MAC Award Nomination for his debut solo comedy show "Celebutant: Don't You Know Who I Think I Am?". He followed it with two more critically acclaimed solo shows "RECE$$IONI$TA: Cheaper Than A Tank Of Gas!" and "Scott Nevins: One Night Stand" including Sold-Out engagements in New York, Los Angeles, Boston, Baltimore, San Francisco, Toronto and Montreal.
As an actor, appeared as a special guest star in the long running Off-Broadway hit Tony N Tina's Wedding, repeating his performance for an extended run in the Las Vegas Production. For five years, Scott Produced the wildly successful Monday Night theater-fest "Scott Nevins' Curtain Call" at Splash bar's "Musical Mondays" and has gone on to Co-Produce (with Ryan O'Connor) "The Star Spot" at Los Angeles' Eleven Nightclub featuring performances from a new Broadway guest star every Monday night! Scott also produced the hugely successful fundraiser "SPARKLE: A Holiday Concert With Broadway's Brightest" in Palm Springs California, featuring Carol Channing, Lorna Luft, and a cast of Broadway's hottest talent!
Scott has proudly donated his talents to hundreds of benefits, hosting shows for such wonderful organizations as Broadway Cares/Equity Fights Aids, HRC, The Point Foundation, PFLAG, The Desert AIDS Project, The Matthew Shepard Foundation, God's Love We Deliver and many more. Scott has worked several times with the NYC Gay Men's Chorus as the Host of "The Big Gay Sing" (with special guest: Andrea McArdle) and "The Big Gay Sing 2" (with special guest: Petula Clark)! Scott was awarded a 2005 Out There Award for his work, was nominated for a 2004 HX Award, 2004 Glammy Award, 2007 MAC Award, was chosen by New York Magazine in their 'Best of New York' issue, and most recently appeared as the Cover Model/Story for INSTINCT Magazine. Stop by www.ScottNevins.com for more info.
MORE after the JUMP!
Maria Cantwell
United States Senator
Maria Cantwell currently serves as a United States Senator for the State of Washington. As a respected leader — both in public service and in the private sector — Maria has always embraced the values she first learned growing up in a strong working-class family. With the help of Pell Grants, Maria was the first member of her family to graduate college. Later, a successful businesswoman in Washington's hi-tech industry, she helped build a company that created hundreds of high-paying jobs from the ground up. Maria was elected to the U.S. Senate in 2000 and again in 2006, pledging to honor the hard work, aspirations, and faith of the people of Washington state. She is working to create affordable opportunity for consumers, businesses, and families, to make our nation more secure today, to foster innovation for tomorrow, and to stand with parents as they educate and care for their children.
Maria gets results. She cut taxes for the middle-class by ensuring that Washington taxpayers can deduct state and local taxes from their federal returns. She fought attempts by the Bush Administration to raise local electricity rates. When bankrupt Enron officials tried to charge Washington ratepayers for millions of dollars in undelivered electricity, Maria led the effort that successfully stopped them. Maria has protected countless jobs in Washington's aerospace industry by cracking down on foreign companies' unfair trade practices and has worked to create still more well-paying jobs through effective investments in new technology and valuable job training. Maria successfully led the fight to stop drilling in the Arctic National Wildlife Refuge and is leading efforts in the Senate to make America more energy independent. She has been a proud advocate for better educational opportunities for our children and less expensive, more accessible health care for our families. Maria continues to build new growth and strong partnerships, insisting on responsibility and making life more affordable for all of Washington 's families.
Jay Insle
United States Congressman
Raised on the shores of Puget Sound, Jay Inslee comes from a long line of Washingtonians. His father Frank was a biology teacher and athletic coordinator, his mother Adele a homemaker and artist, and together they oversaw the Student Conservation Association at Mt. Rainer National Park. Jay would go on to begin his own public service as a State legislator and prosecutor in Selah, WA.
He's represented Washington State at the federal level for more than a decade – as representative for the 4th Congressional District from 1992-1994 and the 1st Congressional District since 1999 – writing and sponsoring legislation to create jobs in the new clean energy economy, reform health care, protect our environment, and expand access to high speed communications.
Jay fought to restore protections for national forests and led a successful campaign in the House to keep limits on oil-tanker traffic in Puget Sound. Since 2005, Jay has used his seat on the powerful House Energy and Commerce Committee to promote his vision for a clean energy future, the New Apollo Energy Act, and to advance other legislation that would reduce greenhouse-gas emissions. In March 2007, he was appointed to the 15-member Select Committee on Energy Independence and Global Warming. And in 2008, Jay co-authored, with Bracken Hendricks, Apollo's Fire, Igniting America's Clean-Energy Economy.
Jay has used a common-sense approach in Congress to help expand Washington State's high-tech economy, promote privacy protections for American consumers, strengthen Social Security and Medicare and provide more resources for veterans and port security. This same approach prompted Speaker Nancy Pelosi in July of 2009 to ask Jay to play a key role in negotiating a solution to the Medicare reimbursement inequities Washington State patients and health care providers have faced for decades. The compromise Jay helped lead became part of the health care reform legislation which the House passed in 2009.
He supported the original war in Afghanistan to root out the Taliban and the terrorist networks they supported. Jay voted against, and has been an outspoken critic, of the invasion of Iraq and our subsequent policies there.
Jay holds a bachelor's degree in economics from the University of Washington and earned his law degree from Willamette University. He's been married to his high-school sweetheart, Trudi, since 1972. The couple have three grown children – Jack, Connor and Joe. In November 2008, Jack and his wife Megan welcomed the birth of their son, and Jay's first grandchild, Brody Inslee.
Ellen Kahn
Family Project Director
Ellen Kahn is the Director of the Human Rights Campaign (HRC) Family Project, where she provides national leadership and expertise in public education and advocacy efforts to achieve full equality for LGBT families. Under Ellen's leadership, the Family Project has launched three highly successful, innovative programs that promote fair and inclusive policies and practices; All Children—All Families; Welcoming Schools; and the Healthcare Equality Index. Ellen was formerly the Director of the Lesbian Services Program of Whitman-Walker Clinic where she developed innovative educational programs for gay men and lesbians considering parenthood, which serve hundreds of people each year. In addition, Ellen serves as President of the Board of Directors of Rainbow Families DC, the capital area's support and education organization for LGBT-headed families. Ellen received her B.S. from Temple University and her M.S.S. from the Bryn Mawr College School of Social Work and Social Research. Ellen lives with her partner and their two daughters in Silver Spring, MD.
Allyson Robinson
Associate Director of Diversity
Allyson Robinson joined the Human Rights Campaign as Associate Director of Diversity in 2008 to lead the organization and its volunteer base in promoting awareness of transgender issues and to ensure that all program areas demonstrate measurable commitment to transgender equality and inclusion.
A native of Scranton, Pa., Robinson is a 1994 graduate of the United States Military Academy at West Point, where she majored in engineering physics. After an internship at Los Alamos National Laboratory, she was commissioned as an officer in the Army and served with PATRIOT missile units in the United States, Germany and Saudi Arabia. She also worked for NATO as an air defense evaluator and advised the Royal Saudi Air Force on missile defense tactics, techniques and procedures.
Robinson resigned her commission in 1999 to pursue a calling to Christian ministry. After her ordination, she served as pastor-teacher to churches in the Portuguese Azores and in central Texas. Her ministry work focused on raising awareness of systemic poverty and the intersecting systems of oppression that create and sustain it, while working to organize responses to poverty at the local, regional, national and international levels. She earned a master of divinity degree in theology, with a capstone emphasis in social justice, from Baylor University's George W. Truett Theological Seminary in 2007.
Robinson lives with her wife and their four children in Gaithersburg, Md.
Safe Schools Coalition
Equality Award Recipient
The Safe Schools Coalition grew from a Seattle-based initiative aimed at reducing bias-based bullying and harassment in local schools, to being an internationally recognized organization with the most comprehensive on-line resources on safe schools information in the world – literally. With minimal staff, dedicated volunteers, and modest financial support from a wide array of public and private organizations, the Safe Schools Coalition has a leading role in making schools more welcoming, safe and supportive for LGBT youth.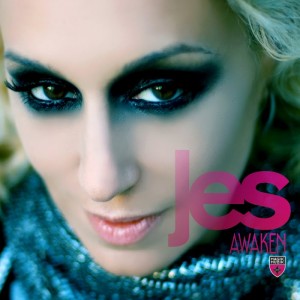 JES
Special Acoustic Performance
JES, reigning Queen of Roctronica; This chart topping and award winning New York native has been the voice behind countless Superstar DJ's. Propelling hit songs with Tiesto, Armin Van Buuren, BT, Gabriel & Dresden among many others. JES has topped numerous charts worldwide and has earned two honors on Billboards famed Decade End Charts including the #4 Dance Airplay song for 2000-2010.
JES is also a strong supporter of the LGBT community. She recently ran in the Honolulu National AIDS Marathon and also launched her "Awaken" campaign to encourage people to embrace personal strength and do something positive any chance they can. The video for the single "Awaken" can be seen on LOGO.
www.planetjes.com
www.facebook.com/jespage
Tags: HRC Seattle, JES, Scott Nevins