Michael Strangeways – Editorial Director
Michael Strangeways writes, edits and does about a million other jobs for Seattle Gay Scene. A semi-proud Midwesterner by birth, with the waist line to prove it, he's lived in Seattle since 2000. In his spare time, he gets slightly obsessive about his love for old movies, the novels of Angela Thirkell,"otters", RuPaul's Drag Race, vodka, chocolate,"I,Claudius", Lizzie Borden, Natural disasters, show tunes, Weimar era Germany, flea markets, pop surrealistic art, the sex lives of Hollywood actors both living and dead, the films of Joe Gage, kitties, chicken fried steak and David Bowie. But, not necessarily in that order.
Twitter – @MJStrangeways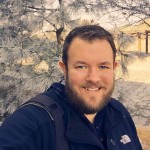 Adam McRoberts – Operations Director
Adam McRoberts has lived and worked in the Seattle LGBT community for the past 10 years and is thrilled to join the SGS family.  Adam specializes in business branding, marketing and promotion and is bringing his 15 years of experience to SGS in an effort to create Seattle's premier LGBT news and infotainment website.  Adam lives on Capitol Hill and is active in the Seattle LGBT community, serving on the Board of Directors for Seattle Pride since 2006, among numerous other volunteer projects for the community.
Email – adam@seattlegayscene.com
Phone – 206-457-2432 ext 700
Meet our fabulous writers and contributors!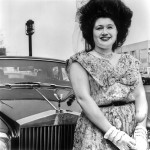 Xanna Don't – Contributing Editor
After studying operatic vocal performance at Boston Conservatory in the late 1980's, Xanna Don't made a name for herself in her hometown's alternative music scene; that name, according to The Boston Herald, was "The Country Queen of Boston." She has toured with Southern Culture on the Skids, opened for Devo, Jerry Jeff Walker, The Old 97's, The Cherry Poppin' Daddies, and Lucinda Williams, and played CBGB's and The Bitter End in New York City. In 1994, Xanna moved her award-winning act to Austin, Texas, where she showcased for SXSW and appeared in indie films, including Office Space. Booking live music for Austin's Gay Pride led to her proudest accomplishment: the creation and co-production of SXSW's first ever all-gay music showcase, selling out Austin's largest gay venue. During 8 years in Atlanta, Xanna served as a board member for their gay film festival and on Atlanta Film Festival's screening committee, taught voice lessons, published her own 'zine, and performed with her quintet. She was Entertainment Editor for Atlanta's lesbian magazine, served as Interim Editor of ATL Free Press, and wrote the music preview for Atlanta Pride's official guide distributed to 250,000+ attendees. In 2012, Xanna and her wife of 20 years relocated to the Pacific Northwest where she has served on the screening committee of Seattle Lesbian & Gay Film Festival, coordinated the festival's Opening & Closing Nights' Parties in 2013, and in 2014 was a guest judge for Seattle Pride's singing competition, Pride Idol. Some of Xanna's press quotes include: GIRLS-WORLD: "The Grande Dame of Austin Music" // AUSTIN AMERICAN-STATESMAN: "Austin's Underground Country Queen" // "Miss Xanna Don't does. Sing great, that is." / "…fiery twang vibe that has won fans over from Emo's to Cibolo Creek Country Club to gay pride rallies." // AMERICAN AIRLINES AMERICAN WAY: "[Mike] Judge [director of Office Space] was looking for the fabled 'Texas big-hair look'…Miss Xanna was perfect."// BOSTON GLOBE: "[one of] Boston's most respected musical minds."
Advertising, Promotions and Marketing Team