Simon Doonan has been appointed to the new role of Creative Ambassador-at-Large. Is this a promotion or is Doonan is on his way out? At-large titles are NEVER a good sign!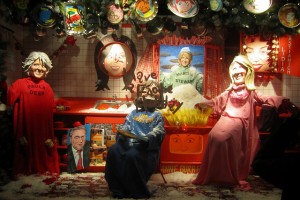 In the official press release sent by Barneys New York it says "Doonan will continue to be a key media spokesperson for the company, will continue to contribute to special window projects, will host special events with customers and media, and will serve as roving ambassador with links to all creative and communication areas including social media."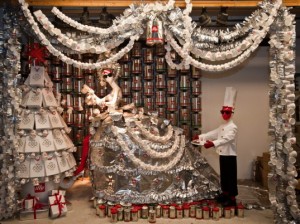 Doonan is being replaced by Dennis Freedman.  Freedman spent nearly 20 years as the Creative Director for W magazine. The Creative Director position is responsible for the overall creative direction of Barneys New York, providing leadership in the areas of all photographic and video images, graphic design, store design and image, and visual merchandising.
Doonan has been making magic for Barneys for almost 25 years.  His windows are legendary for his mix of kitsch and pop culture. We love Simon Doonan and can't imagine the Barneys brand without him.
Tags: Barneys New York, Simon Doonan