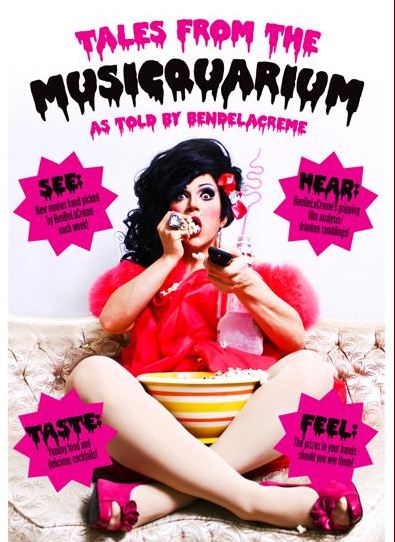 Chanteuse/hostess/producer Ben DeLaCreme is happy to announce she has a new gig hosting a new night of fun at The Triple Door's Musicquarium Lounge helpfully entitled, "Tales from the Musicquarium". Every Monday in March, the Diva will present her favorite horror film classics with "her own gripping film analysis/drunken ramblings" as well as games, prizes and drink specials. It's happening from 8pm to 11pm every Monday in March and best of all, it's FREE!
Well, not the drinks…just FREE admission.
Join DeLa for an enchanting evening…of horror and cocktails and blurry fish in giant aquariums.
Tags: Ben Delacreme, Tales from the Musicquarium, The Triple Door