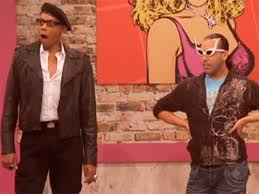 RuPaul's Drag Race is heating up without a doubt and Seattle Gay Scene has a queeny opinionated writer that wants to share a few things with Seattle and beyond. Six queens remain (or is it seven? Perhaps RuPaul needs a math tutor?) and RuPaul are putting the queens to test their stardom power and thick skin before a live audience! First the queens need to practice what they do the best and that is "read" each other. Girl, don't you think we have already established that Delta Work is an oversized queen that is proud and queer?
This was the episode not to miss, betches! Mental breakdowns, crazy soap opera drag queen actors and dried up comediennes take the mainstage for a one of a kind RuPaul Drag Race Queens of Comedy show. The highlights of the show? Raja begins the show with with her Carrie movie routine – matching her life to Carrie's (No, not Carrie Bradshow of Sex and the City – go get educated in horror films). Alexis Mateo game out with tits bigger than Pamela Anderson and Anna Nicole Smith combined – apparently she came to America to be a stripper and not work in the factory. Yara Sofia transformed herself into a small person that screws guys over on the first date. Manila rambled off some characters from Sesame Street and Shangela stole the show away from all the queens and I guess it doesn't matter that she has been doing standup longer than she's been a drag queen.
In the end, Manila Luzon and Delta Work were in the bottom two to lip sync for their life. Delta Work got sent home and Ru saved Manila sending her into tears and really making her look like a clown. But the one person who should win an award this week for dramatic arts is Shangela. This betch needs to be cast in One Life to Live or General Hospital because she is starting to turn evil! What do you think about the unforeseen evil spirited twist in her soul when you watched the Untucked episode? Seattle Gay Scene wants to know – give us your best shot!
"]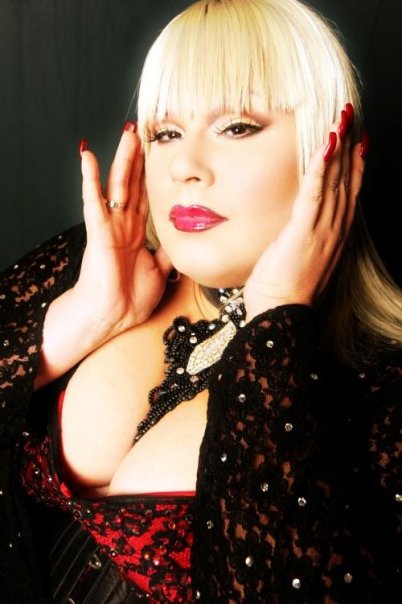 Editor's Note: Well, I for one, will not really miss Delta…girl was an insecure, bitter train wreck. I will miss her bitchy banter with Raja, but not her constant need for self-validation and her obsession with the "Heathers". I feel bad for her, but she is one DQ who needs a diet and a therapist to start feeling better about her self. It's also sad that all three "Big Girl" contestants are already eliminated. Two of them had serious self-esteem issues and one was sweet and unpolished. There must be some polished, self-confident Big Girl competitors out there in America for Drag Race Season 4…at least, I hope so.
Also: Shangela did triumph tonight; not much of a surprise, but her gloating was ridiculous…she had nothing to do with anyone going home. Delta's self-doubt did her in. And, I wonder when Manila is going to realize that Shangela won the comedy competition with an act based on an African American stereotype (pimp/ho)…will Manila call her on it, after Shangela gave Manila crap for HER Asian stereotype performances?
And, what's with all the contestants who DON'T have strong performance skills? Everywhere I've ever lived, the top drag queens are always the HOSTS of events with sharp improv and comedy skills. So, RuPaul just brings in a bunch of pretty bitchez who know how to lip sync and wear a pretty dress? Eff that! Let's see some people with TALENT next season, not mannequins and pageant queens.
Finally…Yara for the win! She has it all…an original look, a great sense of humor and sharp performing skills. She's the only one of the contestants who has it all.
Strangeways
Tags: RuPaul's Drag Race