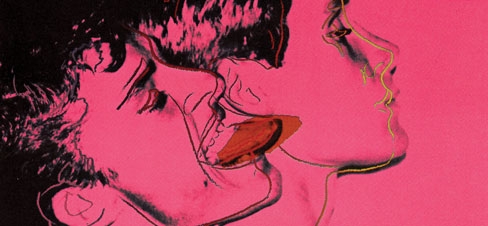 In a change of pace for Three Dollar Bill's annual spring film series, the focus turns a bit more serious than in years past. Outlaw: Jean Genet on Film features four films based on the work of the French novelist, playwright, poet and unapologetic gay political activist, Jean Genet (1910-1986). The series begins Thursday, April 7 with The Maids, (1974) starring Glenda Jackson and Susannah York, and continues April 16 with the little seen Deathwatch, (1966); April 21 with The Balcony, (1963), starring Shelley Winters and Lee Grant, and concludes on Saturday, April 30 with a screening of acclaimed German director, Rainier Werner Fassbinder's final film, Querelle, (1982) starring Brad Davis. All four films are screening at Northwest Film Forum, 1515 12 Avenue on Capitol Hill at 7pm. Ticket prices are $12 General Admission, $10 for Three Dollar Bill members, and $40 for the Full Series Pass.
"In times when it's increasingly important to be politically active, we're proud to pay tribute to an esteemed artist who was both unapologetically gay and a radical activist," says Jason Plourde, Three Dollar Bill Cinema's Programming Director.  "Jean Genet rallied against censorship, fought for civil rights, and exposed the politics of oppression."
The world of Jean Genet explores "the beauty of evil" amid a cast of down and out characters on the fringes of society. Convicts, prostitutes, thieves, revolutionaries, homosexuals and the disenfranchised are elevated to anti-heroes in a fight for their right to exist in a society dominated by the white, Eurocentric, heteronormitive, male, capitalist Establishment. The son of a prostitute and unabashedly queer in a time when being "out" was not a concept, Genet was a pioneering gay activist and artist who not only fought for a queer identity, but for the rights of prisoners and political refugees in Palestine and Lebanon. All four of these films celebrate his art and his activism.
They are also immensely entertaining, sexually charged and provocative and not for the faint of heart. If you're looking for a "feel good" romp, we suggest you wait for the latest Jennifer Aniston rom-com…
Fun fact: Leonard Nimoy who appears in TWO of the films, (the little seen Deathwatch and The Balcony) was instrumental in securing a print of Deathwatch. The hard to find film has never been released on home video and very few prints of the film exist. Mr. Nimoy was contacted and he helped secure a print of the film for this screening. (Side Note: Happy Birfday, Mr. Nimoy! The actor recently turned 80 years old!)
Fun Facts #2, 3 & 4: Gavin "Captain Steubing/Murray Slaughter" McLeod also appears in Deathwatch with a pre-Star Trek Mr. Nimoy, and Paul Mazursky, (who went on to a successful directing career that includes Down & Out in Beverly Hills and An Unmarried Woman) and was directed by actor Vic Morrow who tragically died during the filming of Twilight Zone: The Movie.
We suggest you check out ALL four films in April.
(Visited 1 times, 1 visits today)