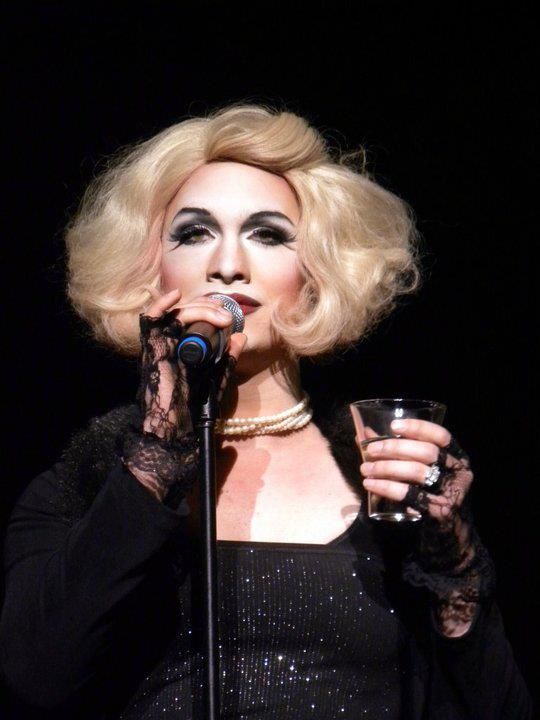 Let's keep it short and simple here..
SPARKLE JUNGLE HOMO-CIDE
It's Jinkx Monsoon's birthday, and it's Fringe and she is a hunty Virgo single mom and it's time to repay her for the SPANKINGS.
Omg you're like a Virgo too? Then you totally get in free at the door!
—Fringe is eye-poppingly proud to present our gorgeous performers—
The bodacious bear seeking missile-
BEN DELACREME !
Seattle's gayest idol singer-sensation-
VICTOR CRUZ
And the aging MILF herself-
JINKX MONSOON
—With complimentary ear-damage by—
My favorite berzerker beatress-
DJ RIFF-RAFF
And some jerk-off named-
NARK
$3 Jello shots, hella boozed up queens and queers and wildlife, go-go's, photo-capturin by Rachel Robinson of Nark Magazine.
(P.S. just this time it is on FRIDAY NOT SATURDAY)
swag
—————————————————————————————-
|| FRIDAY 9/16 ||
AT THE EAGLE
10PM-3-ISH AM
$5 (VIRGOS FREE)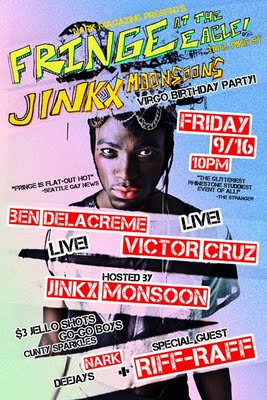 (Visited 1 times, 1 visits today)