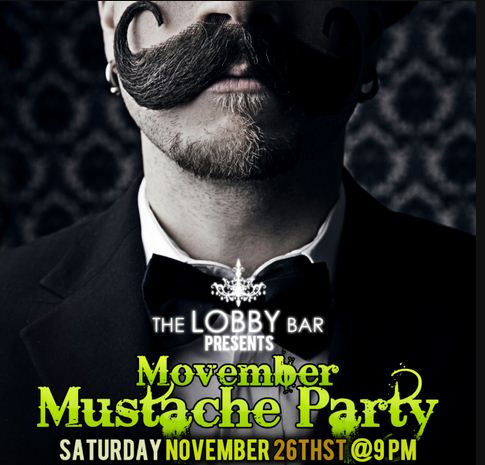 It's the HoliGays…in the midst of all that shopping you should do a few good deeds to help others. Here's a few events where you can have some fun AND be charitable. We think. (More on that later.)
Neighbours is hosting noted DJ/Producer Chris Cox this Friday night starting at 10pm for "Cut It Up for Coats for Kids". Here's the hyperbole on the star:
Chris Cox – record producer, remixer, DJ, mix engineer, and multi-instrumentalist – is one of the most talented and successful dance music artists in the United States. With a regular rotation of sold-out international DJ performances and studio productions that yield nothing but chart-topping hits, Chris Cox is a symbol of the superstar power in dance music today.
There are few who have done more for dance music and the DJ industry than Chris Cox.
As a solo-artist Cox continues to create mind-blowing mixes for such chart-topping artists like Britney Spears, Christina Aguilera, Janet Jackson, Rhianna, Fall Out Boy, Kelly Osbourne, Celine Dion, and vocal legend Shirley Bassey.
DJ's Richard J. Dalton and Skiddle will also be on hand and apparently a portion of the proceeds benefit the charity, "Coats for Kids". Unfortunately, neither the poster or the invite tell us HOW MUCH the cover is, or HOW MUCH the charity gets…(yes, the rant is starting…) And, is this for Warm 106.9's "Coats for Kids" Campaign?
On Saturday, there's another charitable fun event, this time at The Lobby Bar and it involves facial hair, which naturally excites us, since we are of the opinion that facial hair is the punctuation of the face. (also, frequently dead sexy, though we know hair-o-phobe Dan Savage would disagree…hater.) The "Movember Mustache Party" wants to raise funds and awareness for men's health issues like prostate cancer and the annual international event encourages men all over the world to grow facial hair in support, then shave it off for charity. (We have mixed feelings about that…A) We have facial hair all year round, and, B) We frown on shaving it off…but, it IS for a good cause.) Here's the poo on The Lobby event:
Enter your hard grown mustache in our 2nd Annual "Best of Show" Mustache contest for a chance to win prizes and take the title of this year's Man of Movember.

Saturday, 11/26. Mustasche registration starts at 9:30. Judging at 10:00

DJ Drunkuncle on the ones and twos.

$6 Double Mustache Rides and Hairy Navels.

About Movember: During November each year, Movember is responsible for the sprouting of moustaches on thousands of men's faces, in the US and around the world. With their Mo's, these men raise vital funds and awareness for men's health, specifically prostate cancer and other cancers that affect men. http://us.movember.com/
We give high marks for this invite…definitely more info than for the Neighbours Coat thing, but once again, HOW is money being raised?
Finally, if you want to help out the Children (who are our future, apparently) and make sure they get some stuff for Xmas, then there are a couple of options. Noted hottie patottie Zach Ivey is spearheading his own "Toys for Tots" drive and encourages you to drop off new toys at area locations including Ace Barber Shop, Solar Tan and Z Pizza.
And, if you desire a more party like atmosphere for toy giving, Sylvia O'Stayformore is dedicating her next Bacon Strip to the charity, happening Saturday, December 3rd. Here's the scoop:
Sylvia O'Stayformore and the tawdry cast of Bacon Strip will be serving up holiday cheer next month with their Toys for Tarts show. Sylviaand the cast will bring you a night of seas…onal laughs in their always original and unique drag performance art interpretations. "This year, we'll be putting Christ back into Christmas," said Ms. O'Stayformore. "Just don't be expecting to see Him in the more traditional sense," she added with a twinkle in her eye.

So come on down to Rebar on Saturday, December 3rd, 2011. Doors open at 10:00 pm and the show begins promptly at 10:30 pm…or as soon as Sylvia can corral the drag queens. Bacon Strip will be collecting unwrapped toys for the Toys for Tots campaign. Admission is just $8 with a toy; $10 without a toy. Sylvia loves to help underprivileged children and she's been waiting all year to deliver your toys to those hunky Marines who coordinate the program. Help the cast of Bacon Strip spread a little holiday cheer by bringing a toy. Semper Fi and HoHoHo!!
De-lightful!
Now for a mini-rant…Dear Venues/Promoters: You need to provide more info on your posters, marketing material and invites! Especially when it's for charity/fundraisers! We ALWAYS need to know the following: WHERE is it? WHEN is it? WHAT are the start/end times? HOW MUCH is the cover, if any? IS IT All Ages or 21+? AND, if it's a fundraiser, provide info on WHO it's a fundraiser for, WHAT you should do, and, WHAT exactly is that group getting? A cut of the door? A cut off the food/drink? Raffle? Just throwing the words out there, "It's a fundraiser for So and So! Come support us and Give us money!" doesn't cut it. We need some facts…and, maybe AFTER the event, reveal HOW MUCH was raised for that group?! 'Cause I have a sneaky suspicion there are events, where promoters/venues are charging $$$$ and the charity in question is getting a few pennies…we'd like to see some accountability.
There…done with that rant.
Now, give generously this holiday season!
(But not to the homophobes at Salvation Army) 
Tags: Coats For Kids, Movember, Toys for Tots