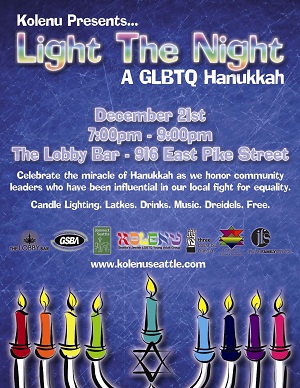 Dear Christmas Nazis  Fanatics…there's a reason it's polite to say "Happy Holidays" instead of "Merry Christmas"…not EVERYONE celebrates Christmas, AND there's several holidays going on during the month of December besides Xmas. (Also: Shut up; you're being an asshole.)
Of course, December means it's Hanukkah for our Jewish friends and Kolenu, Seattle's Jewish LGBTQ group for young adults is preparing for its third annual Hanukkah celebration, "Light the Night" happening Wednesday, December 21, 2011 from 7pm to 9pm at Lobby Bar.
Enjoy tasty latkes, colorful dreidels, music and a beautiful candle lighting symbolizing both the miracle of Hanukkah and the idea that great leadership and community action will prevail against oppression.

Celebrate the miracle of Hanukkah as we honor community leaders who have been influential in our local fight for equality.

FREE and open to the community. Allies, friends and family welcome. Due to the location, this is a 21+ event.
Mmmmmm….latkes.
Mmmmmm….Festival of Light.
Mmmmmm….photo of young Jon Stewart.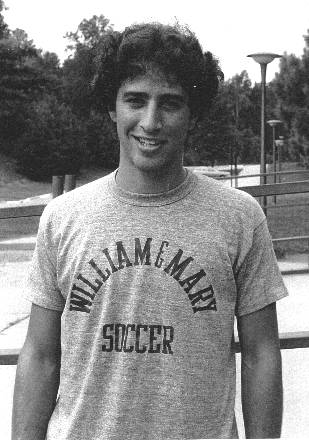 Tags: Hanukkah, Kolenu, Light the Night