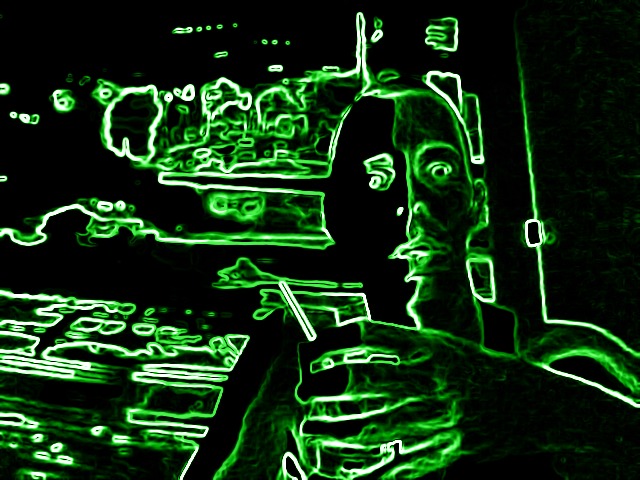 Suzan Lori-Parks is a playwright who I've aspired to for a really long time and for nearly a decade I've turned to her inspirational work for guidance in my personal, professional and emotional life. She has taught me many lessons that include fortitude, strength, courage and how to move forward in life in the fate of fear. 2011 is slowly wrapping up in an awkwardly short time and it leaves me with some, short, time to think about the good, the bad and the ugly. This is the "NQontheB" Year-In-Review. It started out with a quest to search long, narrow and wide for for the alterna-gay of Seattle and the discoveries made along the way and I'm still asking the same questions: Why? When? Where? What? How? As a fresh writer, I had to start with something to write about and so I started writing about what I was experiencing and my first issue asked the question, "Why are gay waiters rude?". In short it turned out that a particular waiter was just having a really bad hair day and should have stayed in his bed.
"You're only yourself when no ones watching"

-Suzan Lori-Parks, TopDog/Underdog
The year 2011 started off with a bang as the newest writer on the team with Seattle Gay Scene covering RuPaul's Drag Race with interviewing each contestant, providing weekly show re-caps and updating you on drag news in post-season including the mishap "green" bust of Tyra Sanchez (winner of Season Two). I had no idea what I was getting myself in, but it was an adventure to say the least that put a ripple in the calm water that I called my life. There was scandal, there was drama, there was fish, and there was fierce queens fighting for the crown. With or without that big present getting rolled onto the set by the pit crew and out pops Shangela back for the second time to stir up the competition and she delivered exactly that. In the end, Shangela's rival, Raja, took home the crown, title and cash prize. What can we expect for season four – just look at these girls and there is such an eclectic and diverse range of queens from showgirls to pageant queens. All of us at Seattle Gay Scene are looking forward in releasing our first ever interview with the creator behind RuPaul's Drag Race: RuPaul, which will be released on January 30th! Lobby Bar is already getting prepared for the viewing parties starting in January and it's going to be different, new and improved. More details to come…
In March, I treated myself to a night out with whom I referred to as the "Bellingham Gays" at the Storm Large concert at Hard Rock Cafe, while I really up-holded to my "rocker" look. This was also the birth of New Queer on the Block. "April showers, May flowers" was my introduction to a different side of the entertainment world with Match Game at Rendezvous in Belltown, Mister Belltown and all the creatures of the underworld. All the while we were discussing the nature of gay marriage, gays/homophobia/racism, and the "Don't Ask, Don't Tell" repeal which meant so much to me as a military dependent and military brat. Whatever happens on the outskirts in world news, we all seem to shrug it all off out on the town and show the homophobic society that we will always continue to party and show the world a good time – with or without them.
Throughout the summer I battled deeply with another relocation back to Portland and then something beautiful and amazing happened. My freelance work finally began to pour right into my lap with event producing, bartending, various writing gigs and event management. In the midst of celebrating my birthday in the fall, I was introduced to some amazing people on the Hill that I call friends and it feels great to call them my friends. Mama Tits, Ursula Majors, Arden, Jimmy, DJ Skiddle, DJ PBear, Adaam, Cherry, and many, many more people – if I were to list every single one of them, this issue was become a dull knife trying to cut the turkey for the holidays. New Queer on the Block started with a mission to answer the greatest questions in queer life, and instead has embarked on a journey of understanding how a community is kept together with glue. What's next? We're going to Los Angeles next month to cover the premiere party of RuPaul's Drag Race season four to kick off the glorious grand year of twenty – twelve and it's going to be a year not to miss, so stick around and join the party. We will be at the viewing parties at Lobby Bar as the extra added spice for the hot new season of queens. I part with you for the remainder of the year and will be seeing the brighter side of the day as we at Seattle Gay Scene bring in the new year – I leave you with a poem I recently wrote. 2012 is around the corner and is only the beginning…
It's only been three weeks, since

Gracing the spirit, for

Soft skin striking briskly, but

Fusion of roughness meeting softness,

Packages.

Through winter days of crisp nights, within

Silent separations of infused mystery, mixed

Sudden surprises…

Flexed calves…

Eye-catching moments…

Thick skin imploding…

Comfort sheds to my soul…

Safety hugs…

A secret to keep, a secret I was

Secrecy is the top form of foreplay,

…break!

Breaking apart to breathe,

To breathe for another day,

Another experience,

Another path of thrill,

Another night to capture,

To organically grow stronger.

Healthy connection, healthy truth.

Seattle is the aggressive-type central,

Types that generally not molded to,

That unlike a chameleon.

Step back to see the bigger picture,

To not be the blind man in the crowd!
(Visited 1 times, 1 visits today)