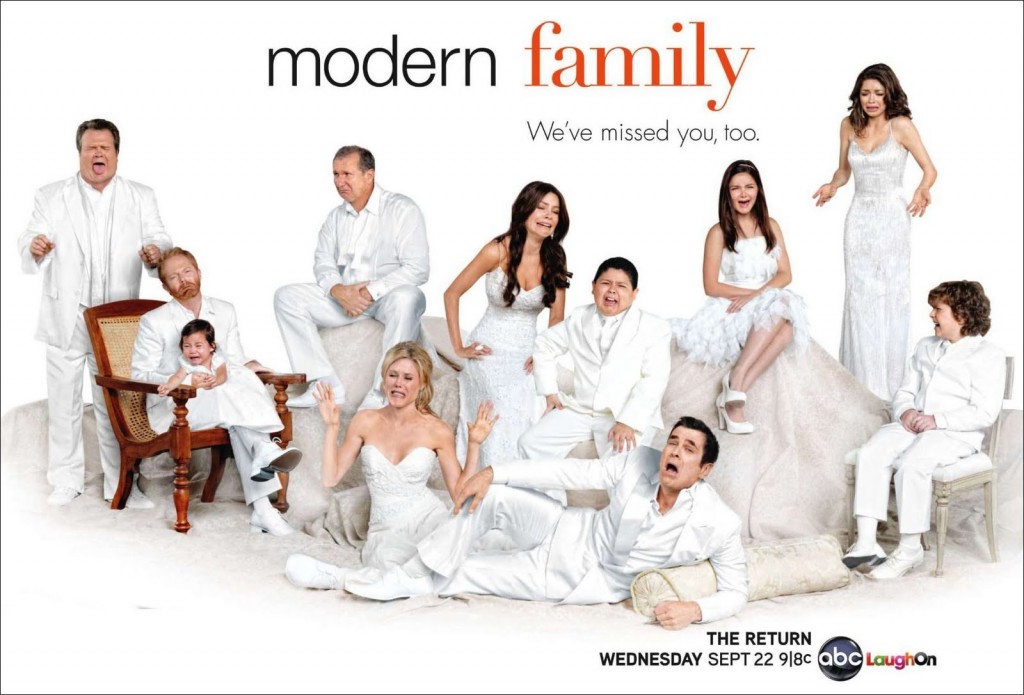 The Yahoo! News (via the AP) is reporting that five stars (Sofia Vergara, Jesse Tyler Ferguson, Eric Stonestreet, Julie Bowen and Ty Burrell) I of ABC's hit show "Modern Family" are suing to have their 7 year contracts invalidated under California State law.
The millionaire's are claiming that the billionaire's that forced them to sign their contracts exceed the maximum for personal service contract…blah, blah, blah.
Sure the actors deserve to make a fair wage for the untold millions their work generates for 20th Century Fox Television, the production company that produces the hit TV show for ABC but these contract disputes tend to make all involved look like spoiled, entitled children.
Let's hope they settle this lawsuit before the publicists start a flame war and production is halted.