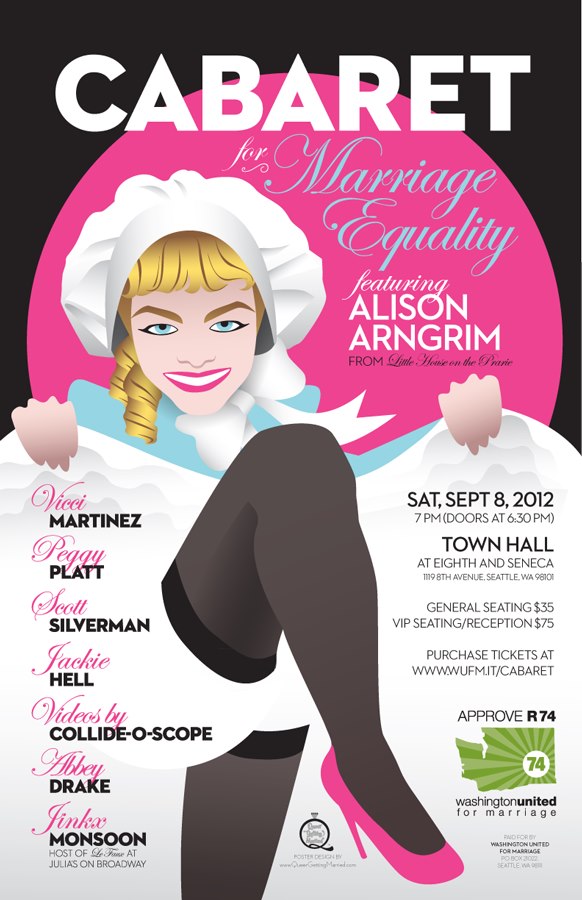 Washington United for Marriage is having an amazing fundraiser at Town Hall on September 8th from 7pm to 9pm with a terrific line-up of talent including a Very Special Guest Hostess, ALISON ARNGRIM, the beloved villain Nellie Oleson from TV's "Litttle House on the Prairie". PLUS, appearances from some of our favorite local performers, Jinkx Monsoon, Jackie Hell, Peggy Platt and others, AND videos from our buddies at Collide-O-Scope!
Tickets are $35/$75 VIP, at www.WUFM.it/cabaret or at the door.
It's a terrific show for a very important cause.
DO IT, or Nellie will be PISSED!!!!!!
Tags: Alison Arngrim, Collide-O-Scope, Fundraisers, Jackie Hell, Jinkx Monsoon, Peggy Platt, Town Hall, Washington United For Marriage