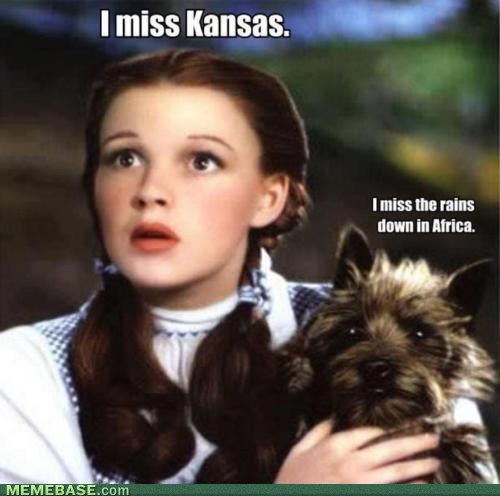 L. Frank Baum's "The Wizard of Oz" is the Great American Fairy Tale.
It's not really debatable. The 100 year old story has delighted children and adults since the day it appeared in print, and its many adaptations including sequel books, films, plays, musicals and works that reference the original characters and setting are equally beloved. And, "Oz" still fuels the creation of new work, including the upcoming film, "Oz: The Great and Powerful" starring James Franco and Michelle Williams and directed by Sam Raimi. Those dumb singing cats stole the tag line that rightfully belongs to Oz…it truly is: Now and Forever".
Locally, Oz fans have a ridiculous amount of orgasmic options in the next few weeks/months kicking off with the Friday night outdoor screening of the classic MGM film starring Judy Garland. Yes, "The Wizard of Oz" is the third film in Three Dollar Bill Cinema's annual summer film series and it's screening Friday, August 10th at dusk (8:30ish) with a pre-show dance party that includes music courtesy of DJ L.A. Kendall. It's all happening, as usual, in Cal Anderson Park and it's FREE with drinks and snacks on sale to benefit Three Dollar Bill Cinema. Yeah, we know you've seen this film a THOUSAND times but it's so great you need to see it outside with hundreds of other people singing along to "Over the Rainbow" and holding back a tear or two as Dorothy inexplicably tries to return to awful old Kansas.
In two weeks you have ANOTHER Oz option but this one will be a bit more…ribald and naughty. Ian Bell's Brown Derby Players will offer their own skewed take on the classic film with their one of a kind satire starring their usual list of talented demented suspects:
Andrew Tasakos as Dorothy/Judy Garland

Ade  as Toto/Terry the Terrier

Scott Shoemaker as Scarecrow/Ray Bolger

Todd Hull as Tin Man/ Jack Haley

Freddy "King Of Pants" Molitch as Cowardly Lion/ Bert Lahr

Imogen Love as Wicked Witch of the West/ Margaret Hamilton

Joe Randazzo as Aunty Em & Glinda the Good Witch

Cory Nealy as Professor Marvel & The Wizard of Oz

Spencer Thorsen as Uncle Henry, Flying Monkey, & many more!
The fun happens for three nights only: Thursday August 23, Friday August 24 and Saturday August 25 at Re-bar. Doors at 7 and show at 8pm and NO advance tickets! Cash only at the door! 21+ with I.D.
Show up early…with a cast like this doing this material, it could be standing room only.
And, that ain't all..."Wicked" is coming back to Seattle for a month long stand at The Paramount this October…AND, Seattle Children's Theatre will be doing a musical version (with the music from the MGM film) in November. More on those shows, in the weeks ahead.
Damn….that's a lot of Oz.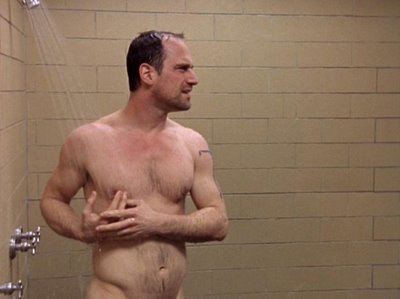 Personally, I'm partial to the HBO prison series featuring Christopher Meloni's penis but no one ever wants to stage that at the Paramount…sad.
(Visited 3 times, 1 visits today)