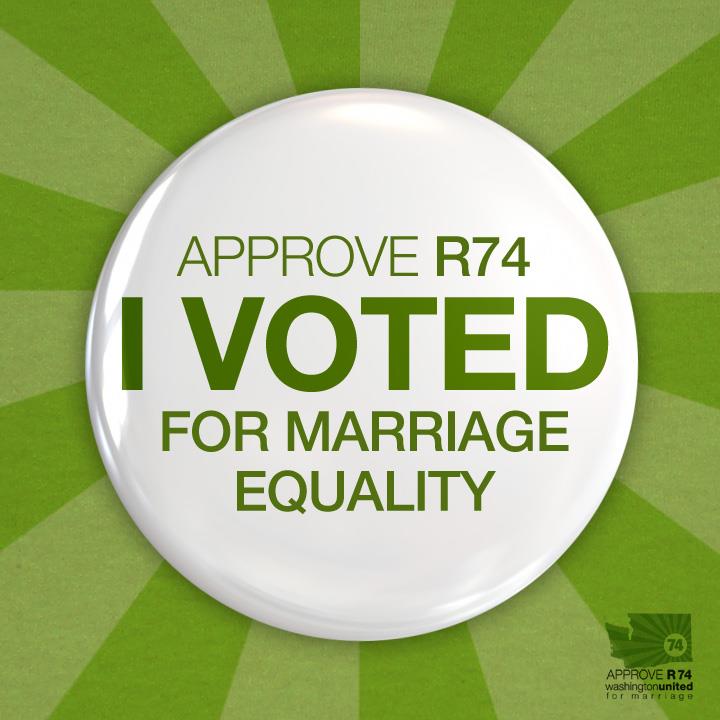 Lord. 
We're all jumpier than a posse of long tailed pussies in a room full of rocking chairs. It's Election Day 2012 and it's time to make some BIG decisions on some BIG issues, and for Washington State we've got a couple: Marriage Equality and Marijuana Legalization.
Oh, and who's gonna run the state/country for the next 2 to 4 years.
WEEEE! Are we having fun yet?
Our nerves are shot and we're hoping y'all have turned in those ballots. They need to be turned in to an official ballot box or postmarked TODAY November 6th. Go HERE for official ballot box station locations!
And, if you didn't receive  a ballot or lost it, you still have options…you can vote in PERSON at 5 locations in King County…bring your I.D.!
Don't know who/what to vote for/against? We recommend using "The Stranger's Cheat Sheet" to help you. It's super useful to help make sense of all those referendums and initiative things.
Finally, do you need to gather with your community to watch the returns this evening? (And, hopefully celebrate in the streets after things hopefully go the way we like?) There are a bazillion options all over the Hill and Seattle for the LGBTQ community to gather…pretty much EVERY bar/restaurant with a TV (or not) is hosting something. The Grill on Broadway, Lobby, Purr, Neighbours, Diesel, The Wildrose, R Place, The Cuff, Saint Johns Bar & Eatery, OutWest in West Seattle, and Queer Youth Space (all ages!) are all hoping you pop by to nervously watch the results come in. Less queer specific stuff will be happening at Neumos and then there's the big party thrown by The Stranger at The Showbox at The Market.
It's gonna be rough going for awhile though…the earliest polls to close on the East Coast are primarily states leaning towards Romney. Things probably won't start getting interesting for Democrats until 7pm our time, or so. And, Washington State polls close at 8pm and they'll be just ONE official WA State result tonight…we might not know city/state wide wins for a day or more.
Nail biting!!!!!