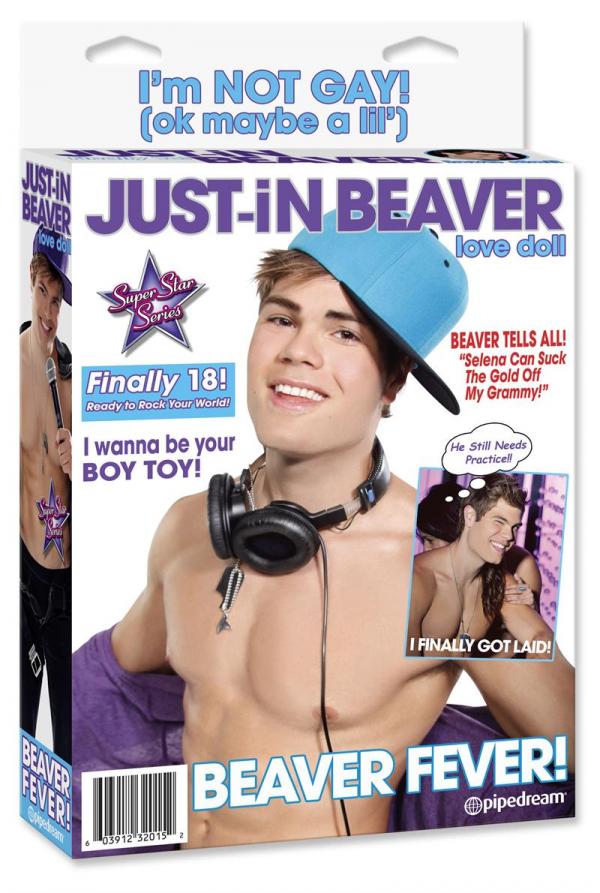 Looking for a Christmas gift for that special Chicken Hawk/Twink Chaser?  Well look no further.  The fine people at Pipedream (gross) have recently released "Just-In Beaver" blow-up doll just in time for the holidays.  I'll let the company's copy take it from here:
Meet Just-In Beaver, the barely legal boy-toy who's waited 18 long years to stick his lil' dicky in something sticky! When he's not busy beating up paparazzi or beating off, he's up to his high-tops in hot Hollywood tail! But the Beave-ster doesn't have this effect just on women — he turns straight men gay faster than you can peel his skinny jeans off! So what are you waiting for, inflate this lil' pricks's ego even more and have your very own Beaver bash!
Now if you will excuse me I need to find a cool, dark room in which to lie down to get over the dry heaves this just brought forth from me.
Thanks (I think) to Dlisted for bringing this into my life.
Tags: Justin Bieber, Sex Toys