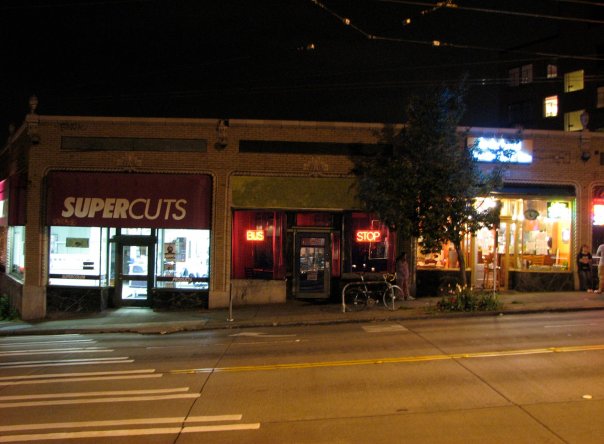 Rodney Schrader and personal/business partner Gary Zinter have announced that they are closing their 8 year old bar The Bus Stop at the end of the month. The business was originally on Pine Street next to the Cha Cha before gentrification forced them to move to their current location at 1552 East Olive Way. The gay owned bar had a very mixed, and loyal clientele of regulars.
After eight amazing years, Gary and I have made the difficult decision that it's time to move on.

Being part of your lives and this neighborhood has been one of the best experiences of my life. You are my friends and my family.

OK. Enough with the Oprah shit. We have until the end of the month to make this the awesomest party ever. As sad as we are, the bar has always been a place to celebrate and that's the way we'd like to remember it.

Let's send this old lady out in style!

If you have any questions, you can hit me up in the usual ways. Otherwise, email Gary at gzip65@yahoo.com.

— Rodney (with Gary)
In comments on the Facebook post, they make it clear that the business is FOR SALE.
Local entrepreneurs, here is your chance at owning your own cool bar!!!
Tags: The Bus Stop