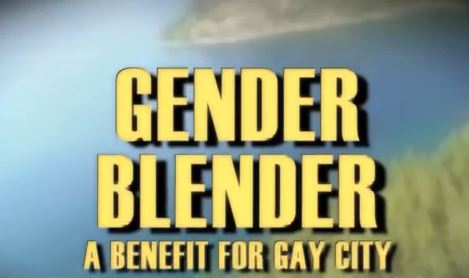 Who DOESN'T love parodies of famous cat fights from the beloved, camp, prime time soap opera "Dynasty" as portrayed by famous local drag queens including the recently crowned winner of "RuPaul's Drag Race" Season Five?
Your wish for such a thing has come true…here's a cute commercial for "Gender Blender", the June 28th mega pride event being held at Neighbours starring the event's headliner, Jinkx Monsoon and the evening's hostess, Ben DeLaCreme. In the ad, Jinkx and BenDeLa assume roles originally played by Joan "Alexis" Collins and Stephanie "Sable" Beacham in the much gay adored television series. Watch them battle it out!
We don't quite get the need to make it so low res; prime time soaps were big budget and glossy and only old clips on YouTube look this grainy and low lighted, but considering all the people involved in the production of this video were about 6 years old when the show originally aired, we'll give it a pass. Acting wise, it's BRILLIANT! We love the idea of Jinkx and BenDeLa duking it out; we want to see a less filtered/better lighted sequel involving some clothes ripping, wig tugging and a big puddle of muddy water. SQUEE!
Tickets for "Gender Blender" and the other Nark created Pride Weekend Events…the Zexy Cruise hosted by Robbie Turner, and the Queer Carnival with the lovely Ivy Winters, are available over HERE. If you buy a weekend pass to all three events, you save an oil tanker full of money!
(Visited 3 times, 1 visits today)