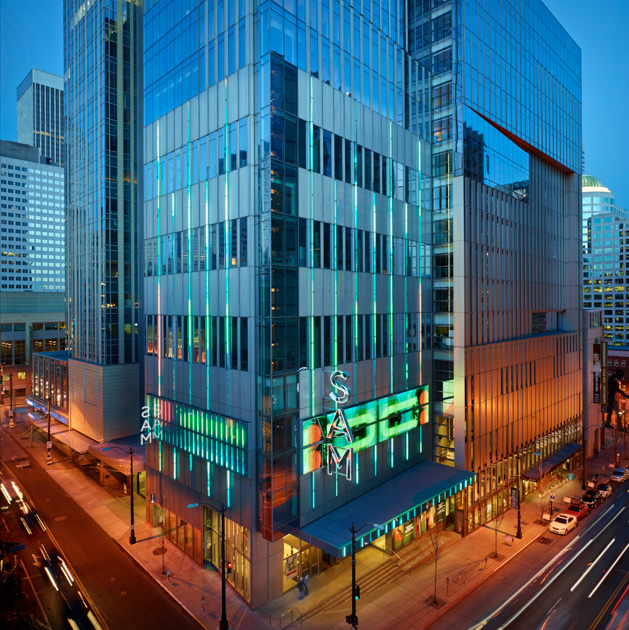 It's important to network, aka, schmooze and meet and mingle with new people. It's how business gets done. It's how you make new connections. It's how you trap yourself a richer spouse.
To some of those potential ends, you can attend the GSBA's quarterly "meet n' mingle" event called "Prime Time". The Greater Seattle Business Association has been putting these events on for DECADES. This month's wingding is happening at the Seattle Art Museum on Wednesday, March 11, 2015 starting at 6pm.
Da Poo:
The Seattle Art Museum is our amazing host for this month's Prime Time. Enjoy delicious appetizers and drinks from the Museum's restaurant, TASTE, and socialize and build business relationships under the suspended cars in the Brotman Forum.
Enter the museum at the 1st & Union entrance. Please note the later start time for this Prime Time.

If you are a GSBA member and would like to provide a giveaway for the drawing at this event, contact

our office

.
DATE:
Wednesday, March 11, 2015
TIME:
6:00 – 8:00 pm
LOCATION:
Seattle Art Museum, Map This Location
ADDRESS:
1300 1st Ave
Seattle, WA 98101
EVENT CONTACT #:
(206) 363-9188
EVENT COST:
Individual Registration:
$15.00 – Members
$20.00 – Non Members
Walk-Ins are $5.00 more at the door
MORE INFO:
No additional information available at this time.
REGISTER:
Register Online Now, or call (206) 363-9188.
Go here to register!
Tags: GSBA, Networking, Prime Time, SAM, Schmoozing