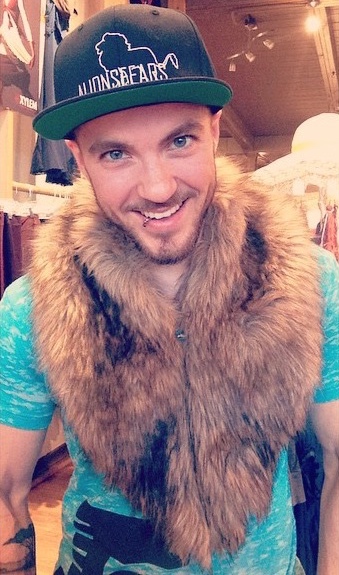 Instagram sensation Aydian Dowling is on his way to become Men's Health's first trans* model. The YouTube partner, Oregon based entrepreneur is currently sitting in first place in the Men's Health Ultimate Guy Search.
"Number 1 EVERYONE!! I cannot believe how we as a community have TAKEN OVER! I HAD to wear my Super T hat today bc you all got a Transboy feeling like a superhero," Dowling wrote on his Instagram post. "Get a #Transman on the cover of Men's Health! IF you haven't caught on the wave, make sure you dive into HISTORY IN THE MAKING!"
The website says that the judges are looking for a guy who is fit and fearless, a doer who gives back and leads by example. Well, we think he's already surpassed all of those requirements. And, so does everyone else – he's charging ahead in the vote by more than 16,000 votes than the guy in second place.
Voting for the Men's Health Ultimate Guy Search runs through June 25, so keep voting and let's keep Aydian in first place!
(Visited 4 times, 1 visits today)