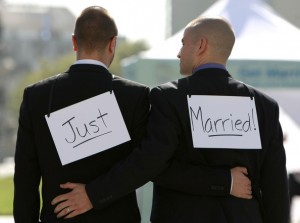 In a 5-4 decision, the Supreme Court has determined that all Americans have a legal right to marriage.  With this decision, gay marriage is now legal nationwide.
We're willing to bet this will lead to one the biggest and most celebratory Pride weekends ever!
Read the Supreme Court decision by clicking here
Get ready to celebrate Pride Weekend and check out our Pride Guide.