The Capitol Hill Block Party is jokingly referred to as being part of Seattle's "Straight Pride" celebrations every summer and while we know a handful of homo-centric folks who get off on the big music festival held around the end of July and usually centered around the corner of 10th & Pike Street in our old homohood, many of us prefer to avoid the messy, drunken, loud crowds of aged heterosexuals in their Ed Hardy shirts, and go elsewhere for our weekend fun.
Also: Seafair, our annual summer city wide celebration of all things obnoxiously loud and bland, goes into high gear mode on Saturday, July 25th, with the annual Torchlight Parade downtown. So, you have multiple things to avoid and a lot of problematic areas with traffic/parking issues.
If you're stupid like me, and went out of town LAST WEEKEND, or can't afford to flee the city right now, we're just gonna have to sit and make do.  You could just sit at home for three days, but that's a tad dull. We suggest going to the MOVIES and relieving your hetero mob induced stress seeing arty and/or homo inclined motion pictures!
(No….not big box office things at the multi-plex. Those will be full of young heterosexuals who are too poor/bored to go to CHBP or Seafair….)
If you're actually on or adjacent to Capitol Hill, we WOULD suggest heading to the "Beyoncé vs Mariah vs Whitney Sing-A-Long" at Central Cinema on Thursday, July 23rd, but it is SOLD OUT! Probably because it's the gayest thing ever and homosexuals are desperate for events involving divas out singing each other! You should call Central Cinema and DEMAND they add another screening to this event curated by well known cinehomophile Jason Miller!
Your first alternate Capitol Hill choice is the week long return of a documentary that played at SIFF back in May/June. Do I Sound Gay? returns to town for a week long run, starting Friday, July 24 at the Northwest Film Forum and just around the corner from CH Block Party caca madness. (If you live close, walk…or, wait until after Sunday to go!)
But, what's it all about?
Funny and insightful, the documentary Do I Sound Gay? puts a face on deeper questions surrounding the intersections of social psychology and sexual orientation. Setting a lighthearted tone, journalist-turned-filmmaker David Thorpe turns the camera on himself and his own personal quest to sound straight. The documentary surveys popular media, personal anecdotes, psychological theories, and speech science that tries to explain 'sounding gay' as a phenomenon. Queer celebrities turn out to commentate, including hilarious insights by Dan Savage, David Sedaris, George Takei, and others. Ultimately, the question becomes a search for the dark-matter-difference between being gay and being homosexual. For Thorpe, as both director and subject, the question becomes personal: why am I me?
But, wait! There's more! Another popular queer themed film that played SIFF, also returns to town and is also playing on Capitol Hill! (Note to area programmers for future reference: as someone who's been there, it's a huge mistake to counter-program against Capitol Hill Block Party. Good luck!)
Tangerine, the very popular transgender themed comedy that played as SIFF's "Gay-La" selection in June and has won acclaim all over the world this year (starting at Sundance in January), returns for a run at the Egyptian and also starting on Friday, July 24th. It's that crazy film that was shot on an iPhone 5s, albeit a souped up one and starts two adorable trans actors, Kitana Kiki Rodriguez and Mya Taylor.
Everything you need to know about it!
Transgender besties Sin-Dee and Alexandra (Kitana Kiki Rodriguez and Mya Taylor) are having a reunion. Sin-Dee has just returned from a 28-day stint in prison and is on the hunt for her boyfriend (and pimp) Chester, last rumored to be sleeping with a girl who has like, vagina and everything. Alexandra doesn't need this drama, as she is busy trying to drum up an audience for her big cabaret debut. Meanwhile, an Armenian cab driver (Karren Karagulian) patrols the neighborhood, picking up fares, and maybe a little something extra. Yep, it's just another Christmas Eve in West Hollywood.

Tangerine is a bubbly, sassy slice of life that is part John Waters and part Duplass Brothers (who co-produced). Director Sean Baker's innovative production was filmed entirely on an iPhone 5s, which not only looks astounding, but allowed for unobtrusive, street-level intimacy. Tangerine is fierce and sweet, farcical and tender, and features fully realized transgender characters that are complex, real, and able to toss off classic dialogue that will be repeated for years.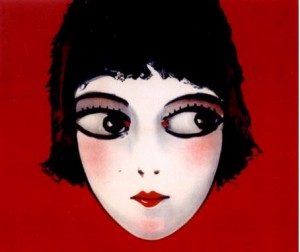 Finally, if you can't cope with seeing films on Capitol Hill this weekend, then escape to the University of Washington's Henry Art Gallery for a once in a lifetime screening of a French film classic, Louis Feuillade's crime serial Les vampires also happening on Friday, July 24 (one night only).
Join us for a rare screening of episodes 3 & 6 of Louis Feuillade's classic crime serial "Les vampires." The episodes follow the activities of a band of jewel thieves harrowing the Parisian upper class and stars Édouard Mathé as Philipe Guérande and Musidora as Irma Vep.

Vicki Callahan, Associate Professor at the University of Southern California's School of Cinematic Arts in the Division of Media Arts + Practice, will speak about the great French silent film star Musidora who rose to fame through her role as "Irma Vep" in Feuillade's "Les vampires."
Please note that only TWO of the 10 episodes are being screened and non-sequential ones at that. Two more episodes,  8 and 10, will screen on Friday, July 31 with Jennifer Bean as presenter. Tickets are HERE for that event.
If none of these rock your world, just go to the damn cineplex and see Trainwreck or Inside Out! They're both very good!
(Visited 1 times, 1 visits today)